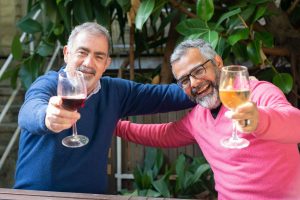 Missing teeth can make it difficult to eat many foods, including several of your summer favorites. However, you have invested in dental implants, which are the next best thing to your real teeth. You'll regain 70% of your natural biting force to enjoy a diversity of foods. Here are 5 summer staples you can enjoy with dental implants, but with a few precautions.
1. Hot Dogs
Nothing is better than throwing some juicy hot dogs on the grill, but they contain unhealthy fats. Not only are they bad for your waistline, but they feed harmful oral bacteria. Buns also contain starches, which contribute to bacteria growth. It can increase your risk of infections, which may compromise your new smile. It's better to limit how often you have hot dogs, and brush your teeth after you finish.
2. Steak
If you've been longing for a juicy steak, it's entirely possible to eat one with dental implants. However, they can be difficult to chew, putting unnecessary wear and tear on your new smile. If you can't resist a steak, tenderize it before you cook it. Cut it into small pieces to make it easier to chew.
3. Corn on the Cob
Nothing is better than buttery corn on the cob during the summer, but kernels can get stuck in your teeth. They can be difficult to remove, which may result in gum inflammation or infections. It's better to cut your corn off the cob before eating it.
4. Sweet Treats and Chips
Slushies, ice cream, and potato chips are perfect summer treats. However, sugars and starches feed harmful bacteria. It's best to limit sugary and starchy foods. If you can't resist, brush your teeth or rinse your mouth with water after you finish.
5. Alcohol
If you enjoy an alcoholic beverage after a long day, or while laying out by the pool, you can increase your risk of dental implant failure. Alcohol causes dry mouth, creating an ideal environment for oral bacteria growth. Not to mention, it also affects your body's ability to fight infections and heal. You'll be at risk of a preventable infection called peri-implantitis, which is a leading cause of implant failure.
Keep Your Smile Healthy
Moderating certain foods and drinks will ensure you get the most from your investment. Besides watching what you eat, brush your teeth twice daily, floss every night, and visit your dentist every 6 months for cleaning and checkup. With the right habits, you'll ensure your dental implants thrive for decades.
About Dr. Sheryl Lee
Dr. Lee achieved her dental degree from the New York College of Dentistry and has regularly pursued continuing education in various specialties, including dental implants. She strives to help each patient achieve their best smile using the latest solutions in dentistry. Request an appointment through our website or call (347) 537-6172.