Dental Checkups and Teeth Cleanings – Long Island City, NY
Keeping Your Smile Healthy
Along with the American Dental Association, we recommend that you and your family come to our dental office dental checkups and teeth cleanings in Long Island City twice every year. This routine appointment may not seem like a big deal at first glance, but it plays a critical role in keeping your smile happy and beautiful throughout a lifetime. Our dedicated team of highly trained dental professionals looks forward to being able to serve you and help you maintain your confident, healthy smile.
Why Choose LIC Dental Associates for Dental Checkups & Teeth Cleanings?
Convenient Hours Available for Appointments
Spa-like Amenities for a Comfortable Experience
Advanced Technology for More Accurate, Better Treatment
What happens during a dental checkup?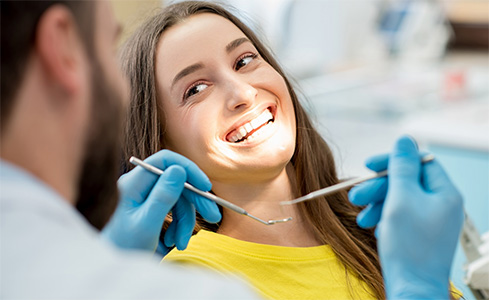 Every six months, one of our experienced dentists takes the opportunity to examine your mouth—your teeth, gums, tongue, and soft and hard tissues for any signs of problems such as tooth decay and gum disease. With years of training and experience, they are able to detect issues, even in the early stages of development, and get you the treatment you need to keep you on the path of oral health.
Why is a regular dental checkup so important?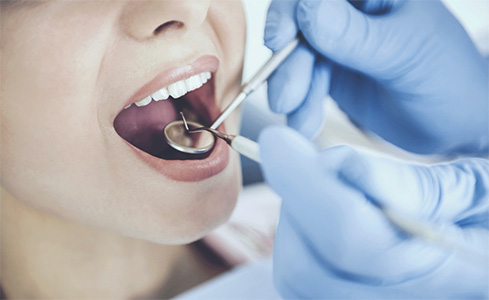 This checkup every six months allows us to stop any existing problems that you may have. Many times, these oral problems are difficult to spot on your own, but they can have serious consequences if you delay treatment for too long. For example, if left untreated, a cavity can penetrate to the pulp or center of the tooth, cause you significant pain, and require more intensive treatment. By attending your checkup twice a year, you help ensure that oral problems don't have a chance to progress to that point. We can catch and treat those issues early while they are easier to address, sparing you from unnecessary pain and extensive dental procedures.
What happens during a dental cleaning?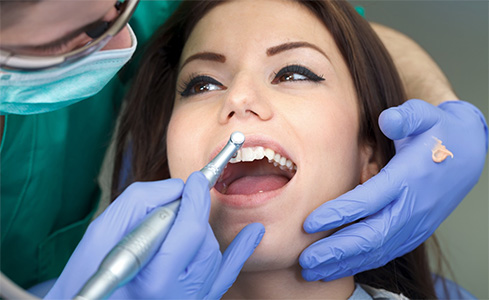 At this appointment, one of our friendly hygienists also provides a dental cleaning, in which they use professional tools to remove built-up plaque and tartar. They focus specifically on areas where you may have missed in your own brushing and flossing, such as between teeth and along the gumline. Then, they demonstrate the proper way to floss and polish each tooth, removing surface stains and leaving your mouth feeling clean and fresh.
Why is a regular dental cleaning so important?
Not only does this cleaning allow you to spruce up your mouth every six months, but it prevents future oral problems from developing in the first place. Even with diligent brushing and flossing at home, you can miss some plaque. Over time, it hardens and builds up on your teeth, and the bacteria in it can create toxins that irritate your gums and attack your enamel. Once plaque hardens, it is much harder to remove, especially in difficult-to-reach places, which is why you need someone with professional training and tools to address this buildup. This cleaning stops the bacteria in plaque from causing tooth decay or gum disease and wreaking havoc on your healthy smile.
At LIC Dental Associates, we are committed to each patient's comfort and meeting individual needs. Come experience the difference our team can make for your oral health by scheduling an appointment with us today!