Laser Periodontal Therapy – Long Island City, NY
Meet The Future of Gum Disease Care
Lasers make a wide variety of dental treatments faster, easier, and more precise. Treatments for periodontal (gum) disease are often completed using dental lasers because they reduce the risk for infection, improve comfort, and accelerate healing time. At LIC Dental Associates, we offer a wide range of therapies for patients suffering from periodontal disease and perio-implantitis (gum disease that affects implant supported restorations). Two of the most popular treatments are the Laser Assisted New Attachment Protocol (LANAP) and the Laser Assisted Perio-Implantitis Protocol (LAPIP). Both of these treatments allow our team to improve oral health quickly and comfortably. Call our Long Island City dental office to find out more or schedule a consultation with our team.
Why Choose LIC Dental Associates for Laser Periodontal Therapy?
In-House Periodontist
Instant Sterilization & Minimized Post-Operative Symptoms
Sedation Dentistry Available
Causes & Symptoms of Gum Disease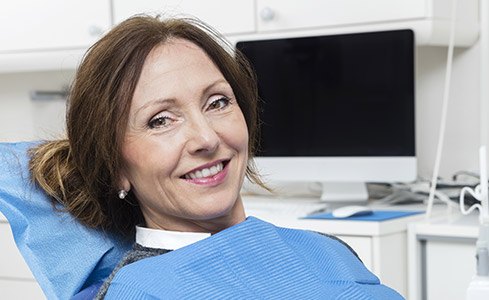 Gum disease occurs when plaque and tartar buildup irritate the gums, breaking the connective tissues that hold teeth in place. During regular dental checkups, your dentist will screen for warning signs of gum disease by charting the depth of the pockets between the teeth and gums. As plaque and tartar cause soft tissue irritation and infection, the connective tissues are destroyed, and these pockets grow. Other warning signs of gum disease include:
Bleeding gums, especially during brushing and flossing
Inflamed or irritated soft tissue
Teeth that look longer due to receding gums
Teeth that shift or a bite that doesn't fit together properly
Tooth loss in the most severe cases
Laser Assisted New Attachment Protocol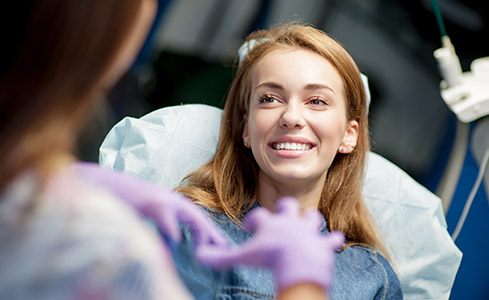 The LANAP process is fast becoming a trusted treatment that uses your body's own natural tissues to repair and renew oral health. Once we diagnose gum disease, the six-step process is simple:
The laser removes bacteria, plaque, tartar, and diseased gum tissue.
The scaler removes plaque and tartar buildup on tooth roots and smooths the roots to prevent future buildup.
Small amounts of supportive alveolar bone are broken down.
A blood clot is created, the bone fragments are encased in the clot, and the gums are pushed back into place against the tooth.
Any tooth damage or alignment issues are corrected.
The stem cells from the tooth particles generate accelerated reattachment.
Laser Assisted Perio-Implantitis Protocol
If we measure a pocket around the implant that is too deep, and/or if we notice other signs of perio-implantitis, we can begin the six-step LAPIP process. The LAPIP procedure includes the following steps:
The laser destroys bacteria, plaque, tartar, diseased tissue, and corroded metal.
A small amount of alveolar bone tissue is broken down.
The laser creates a fibrin blood clot that contains the small broken bone particles.
The soft tissue is moved back into position against the implant.
The tooth and implant post is adjusted to ideal positioning.
New attachments are quickly regenerated by stem cells in the bone fragments, entering the soft tissue through the blood clot.
Benefits of LANAP & LAPIP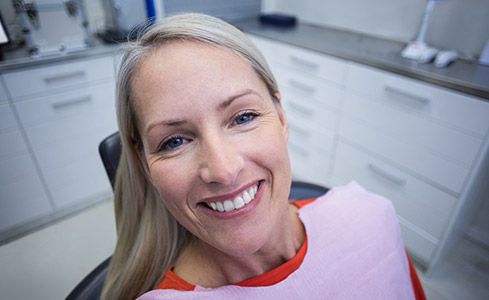 There are numerous benefits associated with LANAP and LAPIP treatments, including:
Comfort – Before, during, and after treatment, laser gum therapy is more comfortable than the traditional scalpel and suture procedures.
Reduced bleeding – During treatment, the lasers cauterize as they remove tissue, reducing bleeding and improving comfort.
Decreased risk for infection – Because the laser treatment promotes reattachment and removes the need for stitches, patients are much less likely to experience infection following treatment.
Accelerated healing – Without stitches or bleeding, the gums heal much more quickly, and patients return to their full oral health more quickly as well.