1 Year Old Pediatric Dental Visits – Long Island City, NY
Preparing for the Age 1 Dental Visit
At LIC Dental Associates, our pediatric dentist Dr. Ng wants to help every young child get the best start possible at the dental office – it's hopefully the beginning of a lifelong positive relationship, after all! If your son or daughter is swiftly approaching their first birthday, it's time to start preparing for their very first visit. Please contact us today to schedule their appointment, or if you have any questions. We can't wait to meet your family soon.
Why Choose LIC Dental Associates for Pediatric Dentistry?
In-House Pediatric Dentist Available
We Love Treating All Ages
Sedation Dentistry Available Upon Request, Including General Anesthesiology
How We Help Your Child Love the Dentist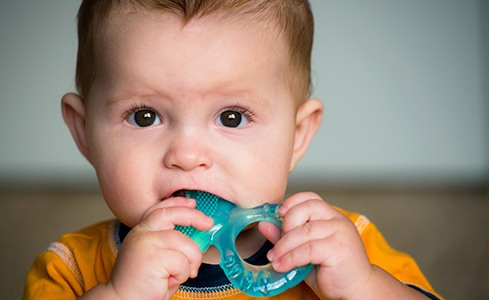 The purpose of the age 1 dental visit is to learn about your child's oral health and how to best care for your child's unique needs before any problems occur. Many dental problems can be prevented or more easily treated in the early stages. It's important to find a dentist you trust and an office where you feel comfortable. At this first visit, you will get your questions answered and start to build a relationship with the entire team at LIC Dental Associates.
The best way to prepare for this visit is to consider what you want to know, what you want to look for and what you should expect. Be prepared to ask about any concerns you may have.
Your child may fuss during parts or all of the dental visit. However, parents may be surprised at how accepting infants can be when the dentist examines them. They may enjoy the attention and novelty of the visit.
If possible, ask another adult to come with you. It's best if this is someone who helps to care for your child. You want to be free to talk comfortably with the dentist or hygienist and to focus attention on your child. For this reason, it is best not to bring other children along at this first visit. Bring an extra diaper and snack for your child. Also bring a favorite toy, blanket or other familiar object. This will help your child to know that the dental office is a comfortable and safe place.
What To Expect At The Office Tips for a Positive Dental Visit