TMJ Therapy – Long Island City, NY
Relieve Chronic Jaw Pain & Live Healthier
You may have never heard of the temporomandibular (TMJ) joints, but these small parts of the body have the all-too important responsibility of connecting your jaw to your skull, allowing for movements like chewing, speaking, and yawning. When dysfunction strikes this delicate area, it can result in chronic, distracting pain that may take away from your day-to-day quality of life. At LIC Dental Associates, we provide dedicated therapy for TMJ disorder in order to restore harmony to patients' smile and improve their overall wellbeing. Please contact us today if you're in need of a consultation to discuss options for TMJ therapy in Long Island City.
Why Choose LIC Dental Associates for TMJ Therapy?
Custom-Made Occlusal Splints
All-Digital Impressions – No "Goop"
Comprehensive Diagnostic Screenings With State-of-the-Art Technology
Do I Have TMJ Disorder?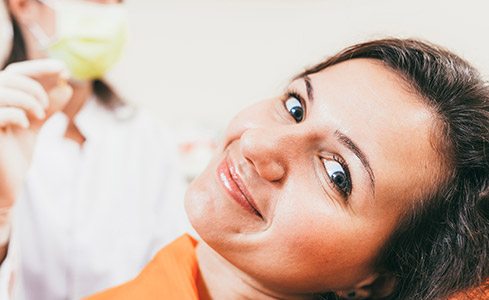 TMJ disorder is a complex health problem with several different possible sources; thus, no two instances of it manifest in the same way. However, there are some common symptoms that patients should bring to our attention if they occur on a regular basis:
Severe, chronic pain in the jaw, face, neck, head, and/or shoulders
Constant discomfort that feels like an earache
Struggling to open and close the mouth fully or chew food without difficulties
Constant clicking, popping, and/or locking in the jaw joints
Equilibration & Occlusal Adjustments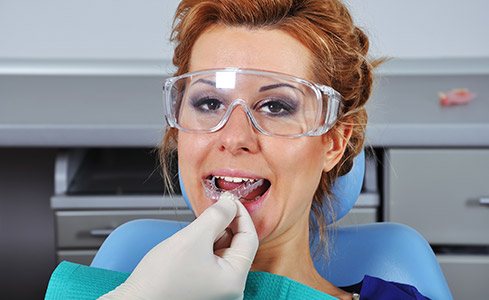 If the patient's bite is noticeably misaligned or inflicting excessive pressure on certain teeth, the best path forward may be to slightly reshape certain dental surfaces so that both arches come together in a much more functional and harmonious manner. Our dentists will take care to be as conservative as possible, and the final result should be noticeable, lasting relief from TMJ-related pain as the nearby facial muscles are finally able to recover.
Occlusal Splints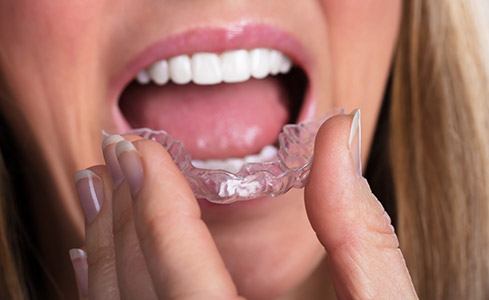 Occlusal splints are small mouthpieces that will help reposition the patient's jaw into a more comfortable position, essentially "resetting" its natural inclinations and correcting long-term dysfunction. We may also recommend this therapy option if the patient's case of TMJ disorder is being caused by bruxism (TMJ disorder); the splint's presence will prevent the top and bottom teeth from meeting in harmful ways over time.