Chao Pinhole Surgical Technique – Long Island City, NY
Easier Surgery for Healthier Gum Tissue
As gum disease advances, gum recession often becomes a problem. Your smile may not only look less attractive, but exposed roots may become painfully sensitive to hot and cold temperatures, citrus and sweets. For many years, the only treatment for gum recession was surgery that required a scalpel, an incision and stitches. Now, however, there is a non-invasive solution. Dr. Bizzell performs the Chao Pinhole® Surgical Technique in Long Island City to more comfortably treat receding gums and to give you a healthier and more attractive smile.
Why Choose LIC Dental Associates for Pinhole Surgery
In-House Periodontist
Minimally Invasive & 100% Scalpel-Free
Long-Lasting Improvement From Gum Recession
What Causes Receding Gums?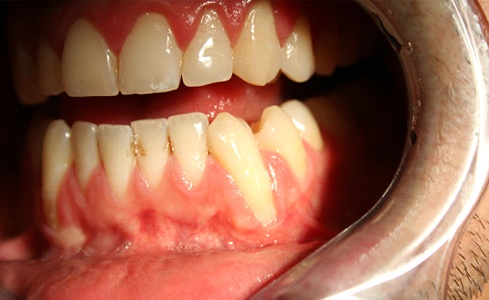 Receding gums, also called gum or gingival recession, is a dental condition that raises gum tissue along your top teeth or lowers it along your bottom teeth. Consequently, roots become exposed and your teeth look longer and out of balance. There can also be sensitivity and pain from exposed roots.
The following may all contribute to receding gums:
The two stages of gum disease, gingivitis and periodontitis
Teeth grinding and clenching, or bruxism
Irregular tooth alignment
Brushing with a hard bristle toothbrush or brushing too aggressively
A family history of gum recession
Gum recession also increases your risk for tooth decay. Therefore, treatment for receding gums is important to maintaining your overall oral health as well as the appearance of your smile.
What Happens During Pinhole Surgery?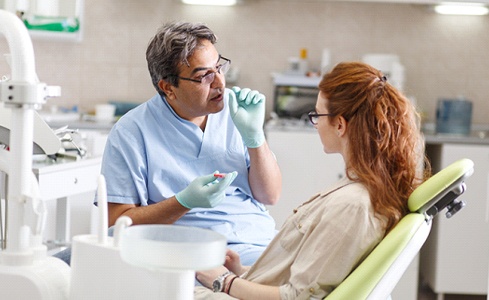 During Pinhole surgery, Dr. Bizzell uses a precise dental needle to make a very small hole in your gums. Then, special instruments are inserted through the hole to gently loosen and move gum tissue. From underneath, gum tissue can be expanded and positioned over a recessed portion.
Previously, treating gum recession required grafting tissue from the roof of your mouth and stitching it into place over recessed spots. Cutting away tissue from the palate was often the most painful part of recovery for most patients.
However, there is no need for a tissue graft with the Chao Pinhole® Surgical Technique in Long Island City. The procedure is much less invasive, so the recovery is easier and takes less time than traditional gum surgery. Many of Dr. Bizzell's patients are able to go back to work and normal activities the day after surgery. In addition, the benefits of Pinhole surgery are shown in a more attractive smile and improved oral health.