Teeth Whitening – Long Island City, NY
Beautifully Transform Your Smile
Having yellowed, dull, or stained teeth can be really frustrating. It can make being in pictures annoying. You might develop a habit of hiding your smile behind your hands. You deserve to be confident enough in your smile to show it off to the world. That's why at LIC Dental Associates, we offer two options for teeth whitening in Long Island City – take-home and in-office treatment. Whichever method you choose will beautifully transform your smile in no time. Call us today to schedule a consultation for teeth whitening.
Why Choose LIC Dental Associates for Teeth Whitening?
Dedicated & Compassionate Team of Experts
Extensive Training in Advanced Esthetics
At-Home and In-Office Treatments Available
How Does Teeth Whitening Work?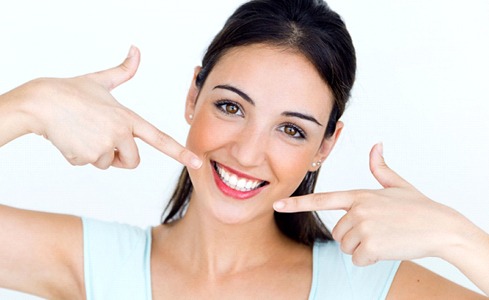 If you select in-office treatment, you'll simply have to carve out about an hour into your schedule for the appointment. First, we'll protect your gums and other soft tissues in your mouth from the bleaching gel. Then, we'll apply the gel to your teeth and wait about 15 minutes. After that much time has passed, we'll clean your teeth and repeat the process. Most patients' smiles reach the shade they're looking for after three or four applications of the bleaching gel.
Maybe you'd prefer to achieve more gradual results from the comfort of your own home, which is why we offer take-home treatments. First, Dr. Saran will take impressions of your teeth to design your custom trays. Then, wear the trays for a prescribed amount of time each day, along with a bleaching gel much more potent than anything you can find over the counter. You should see results almost right away, with the most significantly whiter smiles appearing after two weeks or so.
What Are the Benefits of Professional Teeth Whitening?
If you're self-conscious about the color of your teeth, you may have tried store-bought whitening solutions from the drugstore. Most of the time, however, these products simply do not deliver the results you're looking for. This is because the whitening agent in these solutions is not powerful at all.
That's where professional teeth whitening from the dentist comes in. These solutions are significantly more powerful than anything you can buy elsewhere. In addition, the dentist can adjust for any sensitivity issues you may have, so you don't have to experience any discomfort throughout your treatment.
Finally, professional teeth whitening can help you obtain the smile you've been dreaming of. It can help you be more confident in your grin, and even keep you looking younger and more vibrant.
How Can You Maintain Your Results?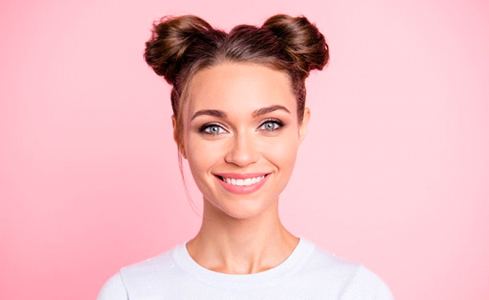 Keep in mind that even after whitening treatment, your teeth can become stained just as easily as they did before. That means you'll have to work hard to maintain your beautiful results. One way to do that is to avoid staining drinks like coffee, tea, and wine. You don't have to cut these beverages out of your diet entirely, but try and sip them through a straw. That way, the drink zips right past your teeth so it has no chance to stain. It's also a good idea to completely avoid tobacco.
Another way to maintain your white smile is to practice good oral hygiene. This means brushing twice a day (preferably with a whitening toothpaste), flossing, and regular checkups and cleanings. By keeping your dental health in check, your grin will not only be gorgeous, but healthy as well.