Pediatric Dentistry Pointers for Parents – Long Island City, NY
Tips for a Positive Dental Visit With Your Child
Many parents are worried when it comes to planning a child's first dental appointment, especially if it's their first-born. What if your son or daughter panics in the dental treatment chair? Is there a way to help them stay calm and comfortable? At LIC Dental Associates, our team goes the extra mile to help every little patient feel warmly welcomed. We also have some helpful tips below for how you can tip the odds in favor of a wholeheartedly positive experience. Contact us today to schedule an appointment and keep reading to get some pediatric dentistry pointers for parents from our Long Island City children's dentist!
Why Choose LIC Dental Associates for Pediatric Dentistry?
In-House Pediatric Dentist Available
We Love Treating All Ages
Sedation Dentistry Available Upon Request, Including General Anesthesiology
Helpful Information from Our Pediatric Dentist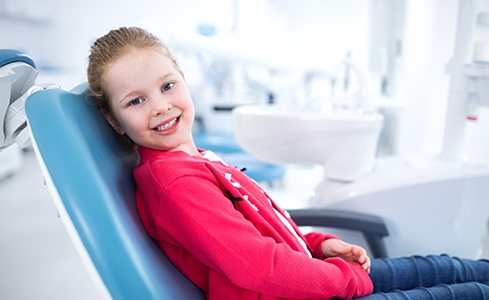 If possible, schedule a morning appointment when children tend to be rested and cooperative.
Stay positive! The dentist will help to keep your child's teeth healthy; keep to yourself any anxiety that you might feel about dental visits.
Never bribe your child to go to the dentist or use the visit as a punishment or threat!
Avoid threatening words like "shot", "needle", "pain", etc.
Finally, try to make your child's dental visit an enjoyable outing. Teaching your child good oral hygiene habits early can lead to a lifetime of good dental health.
What To Expect At The Dental Office Tips for a Positive Dental Visit