Emergency Dentistry – Long Island City, NY
We Accommodate Dental Emergencies Fast
Dental emergencies can be sudden and frightening – what's worse is that they always seem to happen at the most inconvenient times possible for patients and their families. If you're experiencing a severe oral injury and/or pain and are located in the greater Long Island City area, don't hesitate to contact LIC Dental Associates. We make time for urgent care as soon as possible. With a team of highly qualified dentists standing by, even specialty care is never far away when you need it most.
Why Choose LIC Dental Associates for Emergency Dentistry?
Same-Day Appointments Available
Dedicated Team of Experts, Including In-House Periodontist, Anesthesiologist & More
Compassionate & Friendly Staff
Dental Accidents & Facial Trauma
Fractured teeth, dislodged teeth, knocked-out teeth – all of these situations can happen in the space between one second and the next, leading to panic. Here in Long Island City, we strongly encourage you and your family to remain calm. There is typically only a narrow window of time to rescue teeth in these dire situations, so please don't hesitate to contact us immediately for further instructions. Using a cold compress can help reduce any facial swelling that occurs in the interim; additionally, if a tooth has been entirely lost, try to place it back into its original socket or hold it in a container of milk in order to keep it moist.
Dental Emergencies Due to Oral Care Neglect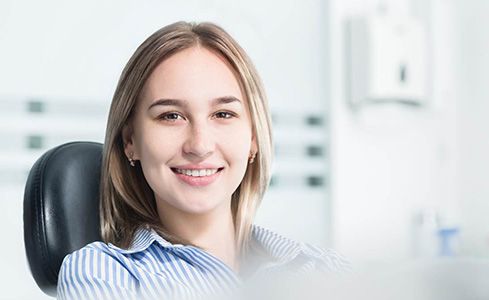 If you are experiencing significant sensitivity and/or outright pain in a specific tooth with no outward injuries, it's likely that there's an infection taking place beneath the enamel. AT LIC Dental Associates, we strongly recommend that patients contact us as soon as possible with these types of symptoms – our skilled dentists may be capable of revitalizing the tooth's health with root canal therapy.
In some cases, prolonged oral discomfort may be caused by a food particle or piece of foreign debris becoming lodged in the mouth. To rule out this possibility, you can floss and rinse the mouth thoroughly, paying particular attention to the spot where the pain seems to be coming from. If symptoms persist, please let us know.
Unparalleled Experience & Qualifications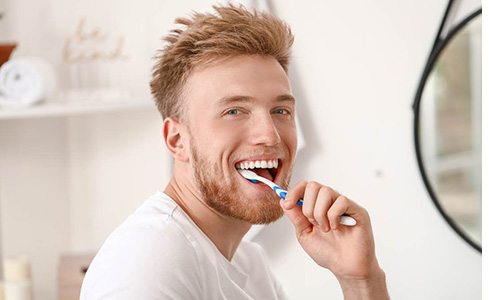 At LIC Dental Associates, we take pride in bringing the specialists to our patients instead of the other way around. Dr. Ishwinder Saran leads a team of outstanding dental experts here in Long Island City, and their collaborative approach is ideal for dental emergency situations. Better yet, we have the ability to accommodate urgent care fast instead of requiring callers to wait days or weeks for the relief they desperately need. If you contact us in the morning, there is a very good chance that we will be able to welcome you into the practice by the end of the day.
Root Canals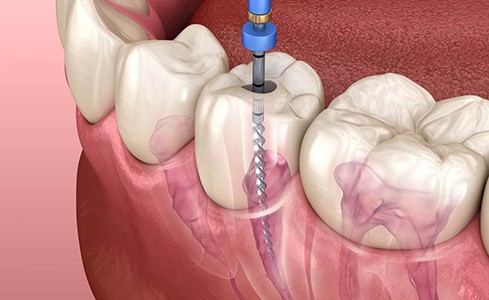 Root canal therapy may have a "scary" reputation, but truthfully, this procedure can be a saving grace for patients with advanced dental infections. Our dentists will carefully access the affected tooth's inner chamber with special instruments and remove diseased pulp and bacteria from within, replacing it with a safe, biocompatible substitute. This procedure has a success rate of over 95%, and many treated teeth are able to remain safely in patients' smiles for years to come.
Tooth Extractions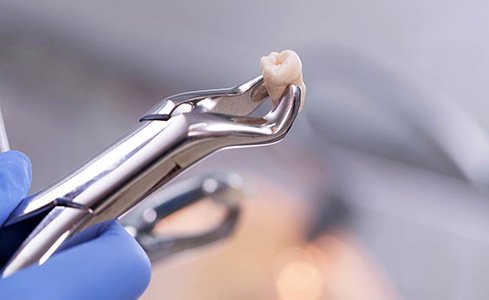 Extracting one or more natural teeth is never an ideal outcome for our doctors – we strive to preserve healthy dental structure whenever possible for each valued patient. However, there are situations where this approach is best for your health and safety, such as when advanced tooth decay or a traumatic injury has occurred. Rest assured that we will handle this procedure as smoothly as possible, providing sedation dentistry when necessary to help the patient feel genuinely at ease. If the extracted tooth or teeth require replacement, our experts can start this process immediately so that any time spent without a complete, confident smile is very minimal.
Dental Emergency FAQs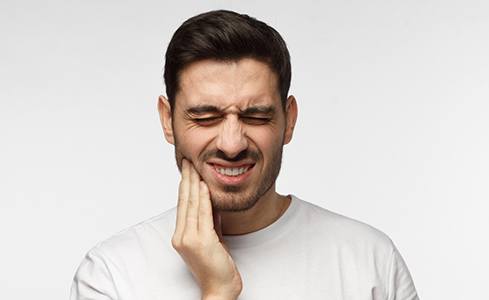 Do you know when to go to the dentist's office and when to go to the ER? Do you know if insurance will cover you should you need emergency assistance? Do you know how to manage the pain caused by a mouth-related injury? Your emergency dentist in Long Island City, Dr. Ishwinder Saran, has compiled the answers to these and other frequently asked questions about dental emergencies.
When should I go to the emergency room versus the dentist's office?
Anytime you are experiencing continual bleeding, increased swelling that will not go down, or you have a fractured or broken jaw, it is best if you get to your local emergency room for immediate medical assistance. Otherwise, your emergency dentist will be the best person to treat your problem. Here's why:
You will have a shorter wait time
Dentists are licensed and have the educational and professional background and knowledge to treat not only the symptoms but the root cause
You will receive start-to-finish care that includes a personalized treatment plan for improving your smile
What if my toothache goes away? Should I still make an appointment?
A toothache can arise for a variety of reasons. If something is stuck between your teeth and can be dislodged at home with dental floss, it is likely the pain will go away, and you will be fine to resume your normal activities. However, if nothing is lodged between your teeth and your toothache still goes away after a few days, it is best if you schedule an appointment to see us. Dr. Saran can examine your smile to determine if there might be an underlying issue that should be remedied quickly.
What can I do to better manage pain in the meantime?
If you're waiting to get in to see Dr. Saran, there are a few things you can do at home to manage the pain you're experiencing. First, make sure to take an over-the-counter pain reliever. Second, use an ice pack or cold compress to apply to the problem area. This will not only decrease any discomfort you're feeling but also reduce swelling.
How will I know if insurance will cover my emergency?
Most dental insurance companies are willing and able to cover your dental emergency, but it does often depend on the type of restorative care you need to fix the problem. You'll need to review your policy to find out how much your insurance company will agree to pay as well as how much you can expect to spend in out of pocket expenses. In most cases, insurers will cover between 70-80% of minor services (i.e. fillings) and 50-70% of major services (i.e. dental crowns, root canals).
If you are unsure what to ask or how to go about finding out if you are covered, let a member of our dental staff help. We can assist in getting the answers you need while making sure your out of pocket expenses remain low.