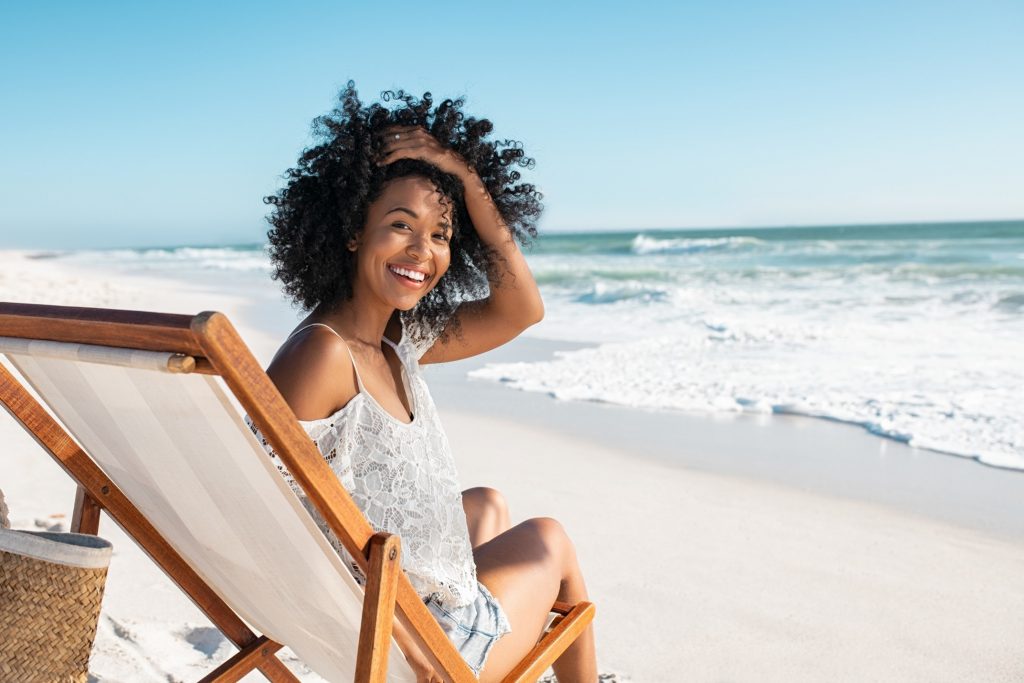 Regardless of your destination, your travel plans may include things like "try the local cuisine" or "sleep in each morning." One thing that isn't on your itinerary is "experience a dental injury." Unfortunately, that doesn't mean it won't happen. Since handling a dental emergency away from home can be especially stressful, it's important to take proactive measures to protect your smile. Therefore, keep reading to learn how to prevent a dental emergency from ruining your summer vacation!
Tip #1: Wear a Mouthguard During Summer Sports
Whether you're playing beach volleyball, water polo, or another summer sport, it's of the utmost importance that you wear a mouthguard. In fact, even if you're participating in a sport that isn't a contact one, like skateboarding or surfing, you should wear a mouthguard to avoid a dental emergency. It may seem a bit excessive at first, but it's the best way to protect your teeth and gums from a rogue ball or an accidental fall.
Tip #2: Don't Consume Sugar in Excess
Lemonade and soda are two summer staples. Unfortunately, they have something else in common: they are loaded with sugar. This sweetener can quickly erode your enamel, increasing your risk of tooth decay and, in turn, a painful toothache. So, while you don't have to avoid beverages like these entirely, it is a good idea to opt for water most of the time.
Tip #3: Commit to a Solid Oral Hygiene Routine
Simply put, you need to brush and floss consistently even on vacation. Otherwise, you'll be vulnerable to numerous dental injuries, from cavities and gum disease to damaged restorations. Therefore, you need to maintain healthy habits during the entirety of your trip, starting with brushing for two full minutes twice a day and extending to flossing and rinsing with mouthwash each evening.
Tip #4: Pack a Dental Emergency Kit
When packing your bag, don't forget to include a small dental emergency kit. In addition to gauze, an over-the-counter pain reliever, and your dentist's phone number, pack a small container to store a restoration or tooth as well as Orajel.
About the Practice
LIC Dental Associates is different than any other dental office in the best ways possible. For example, we designed our practice with a high-end resort in mind, so it feels more like you're visiting the spa when you come to visit us. Furthermore, we offer convenient hours, including evenings and Saturdays, so you don't have to adjust your schedule to us. Of course, our exceptional dentists also offer a wide range of treatments in-house. That way, you don't have to go anywhere else – we're your dental home. If you want to learn more about our team and how we can help protect your smile, schedule an appointment via our website or by phone at (718) 530-6539.