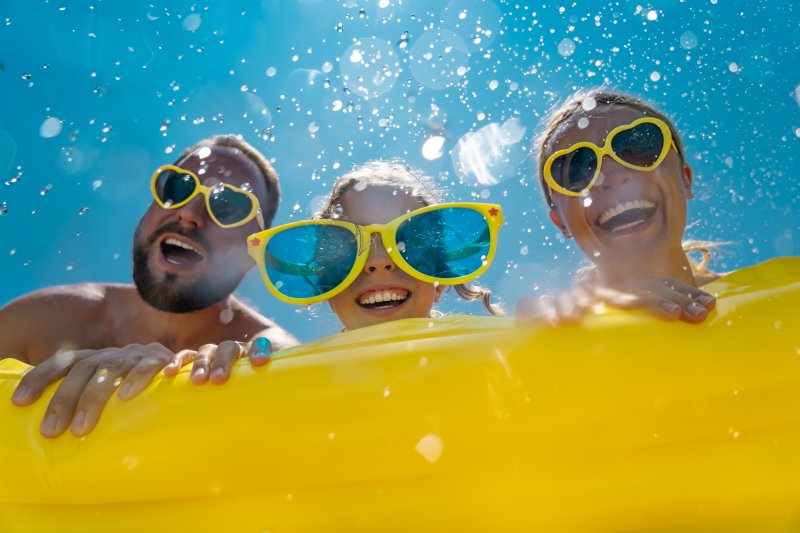 As you've likely noticed, it's summertime once again. The weather is warming, after all, and schools are starting to let out their students. The odds are thus high that you're planning a well-deserved trip. Even so, don't get too gung-ho about fun in the sun. You should still see a dentist before summer vacation; they'll make the break more pleasant. Your local dental provider even has evidence to prove it. So, here are four reasons to get a dental checkup before the summer holidays.
Get a Vacation-Ready Smile
You may want to take photos on your upcoming trip. That's only natural – such pictures help you form lasting vacation memories. Still, they won't be nice if they show dirty smiles. Most people don't like looking at stained, chipped, or cracked teeth.
Luckily enough, a pre-trip dental checkup quickly solves this problem. It could clean and whiten your family's grins before vacation starts. You'd then be able to take many pretty pictures!
Protect Yourself from Summer Treats
During summer trips, both kids and adults tend to eat more sugary treats. Such items, though, can take a toll on your oral health. If you eat too many of them, their sugar content may cause tooth decay or gum disease. Plus, some of these products are acidic and erode your enamel.
Naturally, seeing a dentist before your vacation could fix things. A standard checkup and cleaning would protect your mouth from future decay. Therefore, you'd be better protected from summer sweets' effects.
Prevent Dental Emergencies
The simple truth is that dental emergencies are disruptive. Being painful and unexpected, they inevitably throw off your daily routine. Consequently, these urgent oral issues are bad for vacations. To avoid distractions from summer fun, you should avoid them as much as possible.
As it happens, pre-vacation dental care would help. It lets a dentist diagnose and treat oral matters before they worsen. From there, you'd have a reduced risk of a summer dental emergency.
Take Advantage of Summer Flexibility
There's a good chance your schedule is usually busy. In fact, perhaps your everyday life typically lacks time for dentistry. That said, summer can make dental visits more convenient.
Keep in mind that summertime is flexible. Often enough, it lets adults get away from work easily and gives kids a school-free season. Therefore, this period is ideal for scheduling a dental checkup. You could book an appointment without worrying about "squeezing in" your commitments.
Ultimately, you won't regret seeing a dentist before summer vacation. Their aid will enrich your trip with benefits like those above!
About the Practice
LIC Dental Associates is based in Long Island City, NY. Led by an outstanding team of dentists, our practice emphasizes comprehensive and personalized dentistry. To that end, we offer preventive, cosmetic, and restorative services tailored to your unique smile. We're also proud providers of both emergency dental procedures and Invisalign clear aligners. For more information or to book a visit, you can reach us on our website or by phone at (718)-530-6539.