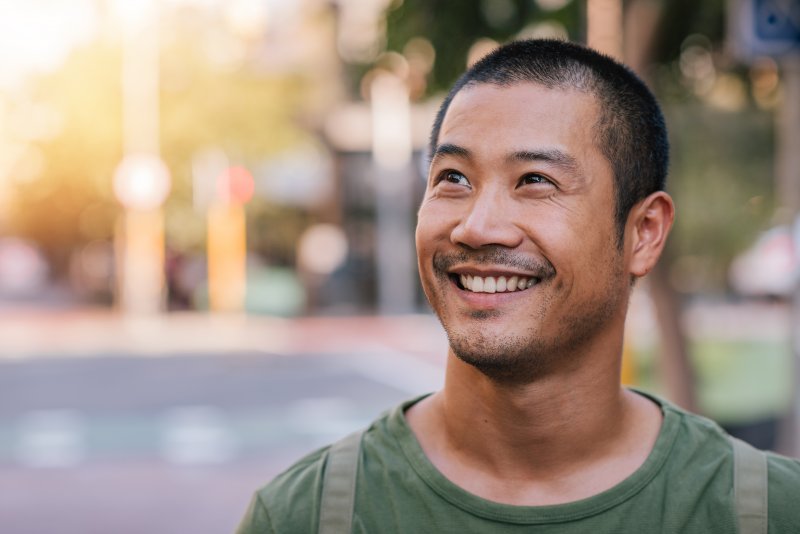 When you're missing teeth, it can be difficult to complete daily tasks, like chewing your food, speaking clearly, and smiling with confidence. The good news is that dental implants are available to restore the appearance and function of your smile. One of the awesome benefits of this tooth replacement option is that they have a success rate of over 95%! Read on to learn some of the reasons why this is the case.
Keeps Your Jawbone Healthy
When you lose teeth, the jawbone is no longer being stimulated by regular chewing, so it will begin to deteriorate over time and cause a variety of issues. This can cause people to have sunken cheeks and wrinkled lips, adding up to 10 years to their appearance. Dental implants are the only tooth replacement option out there that replaces the roots of the missing teeth, therefore allowing for jawbone stimulation. Ultimately, they prevent bone loss and can restore up to 90% of your chewing power.
Implants Fuse to Your Jawbone
After your dental implants are placed, they fuse to the jawbone in a process called osseointegration. This process secures the implant and ultimately makes it a part of your body. This is why it's so important to allow for the implant to heal properly. You don't want a dental implant failure on your hands.

Keeps Your Surrounding Teeth Stationary
If you have a gap in your smile due to a missing tooth, your surrounding teeth won't just stay put. They will attempt to shift around to fill in the extra space they now have. The tooth will move around and can even loosen, leading to additional tooth loss. When you replace the missing tooth with an implant, you are preventing misalignment that will otherwise need to be corrected.
An Experienced Dentist
When you choose an implant dentist with lots of experience with dental implants, this only improves your likelihood of successful dental implants. Implants need to be placed precisely into an area where there is enough bone tissue to support them. This requires careful planning and extensive knowledge so the procedure can be successful. Look at your dentist's years of experience, additional training, and the types of professional organizations they are a part of.
With so many benefits, like their high success rate, it's no wonder why dental implants are so popular. By talking with your dentist, you can discuss whether this is the right option for you!
About the Practice
At LIC Dental Associates, we have a team of 8 skilled dentists serving the Long Island City community. With their combined experience and expertise, patients can get pretty much anything they need conveniently under one roof. To learn more about dental implants or to schedule a consultation at our office, visit our website or call (718) 530-6539.