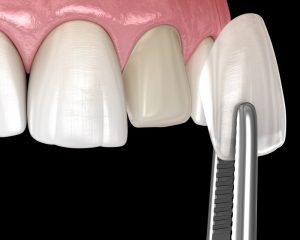 Are you unsatisfied with your smile? You might be thinking about getting porcelain veneers. It's an excellent solution that can address a wide range of cosmetic issues, including discoloration, chips, gaps, cracks, and misalignment. However, the decision to get veneers should not be made lightly. You must learn the facts and know what you're committing to before moving forward. Fortunately, your cosmetic dentist in Long Island City is ready to share some valuable facts about veneers.
You Don't Need Veneers on All Your Teeth
The good news is you don't have to place veneers on all your teeth. You can pick and choose which ones will benefit the most from veneers. Some patients may only need one or two, while others might require an entire set. If you only need a few, don't worry about your results looking unnatural – your dentist will color-match the veneer to your remaining teeth, giving you a seamless new smile!
Minimal Preparation is Required
There's a common misconception that porcelain veneers require the natural teeth to be filed down significantly. However, that's not the case at all. As mentioned earlier, only an ultra-thin layer of enamel has to be removed for the veneer to bond properly.
In fact, the amount removed is thinner than your fingernail! If you're worried about the preparation, ask your cosmetic dentist about the process so you can feel more confident in your decision.
They're a Permanent Solution
Once you get porcelain veneers, there's no turning back. Your dentist will have to prepare your teeth by removing a slim layer of enamel. Unlike hair and nails, your enamel will never grow back. Therefore, your tooth or teeth will always need to be covered after the procedure.
You Need to Take Care of Them
Porcelain veneers are a major investment, but the outcome is definitely worthwhile. Since it's considered a cosmetic procedure, dental insurance plans usually don't cover any of its costs. To get the most bang for your buck, you'll want to do your best to preserve your new smile by taking proper care of it. That means brushing your teeth twice a day, flossing daily, regularly seeing your dentist, and kicking bad habits to the curb.
Find the Right Dentist
When considering porcelain veneers, you'll want to make sure you have an experienced and highly reputable cosmetic dentist. Since the treatment requires a combination of skills in art and science, you must choose your dentist wisely. Not only are you trusting them with your money, but with your appearance as well. Take as long as you need to find the right dentist – after all, your looks are at stake here!
Now that you know some facts about veneers, are you ready to transform your smile with them? If so, contact your dentist in Long Island City – they'll help you obtain your dream look in no time!
About the Practice
At LIC Dental Associates, we've redesigned the patient experience to create a dental office that provides comprehensive, personalized care in a relaxing environment. Your health and comfort are always our priority. We feature top-tier amenities including hot neck and shoulder wraps, hot/cold face towels, a beverage and wine bar, plus much more. If you are interested in porcelain veneers, we utilize high-quality, metal-free materials and all-digital impressions so you get a beautiful, customized result. Schedule a consultation on our website or call (718) 530-6539.