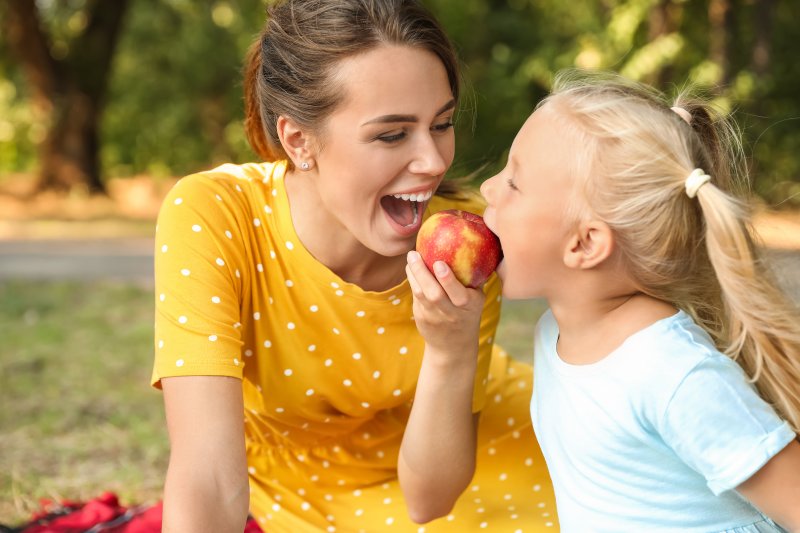 Many people look forward to the warm summer months because there are plenty of opportunities to dig into popular seasonal treats. If you recently got dental implants in Long Island City, you may be wondering whether it's possible for you to indulge in your favorite foods. You'll be happy to know that your newly rebuilt smile will actually make it easier for you to eat freely at your next backyard barbecue! Read on to learn which summer foods you can enjoy once you're all healed up.
How Dental Implants Help You Eat
A significant advantage of dental implants is that they'll stay firmly in place after they've fused with the jawbone. Unlike dentures, you don't have to worry about your artificial teeth slipping or sliding around while eating. They also restore up to 75% of your original chewing capacity once fully healed! For that reason, there aren't many foods that are off-limits with this method of tooth replacement.
Which Summer Foods Can You Enjoy with Dental Implants?
You can enjoy most of your favorite summer foods as long as you make a few adjustments. Some of those include:
Corn on the Cob: You can find this delicious seasonal staple at almost every backyard barbecue. Before digging into one, make sure you remove the cob and only eat the small kernels. This technique will prevent kernels from getting stuck between your teeth and implants.
Fresh Fruit: Instead of eating cookies, cake, or pie, reach for some fresh fruit instead! It's a tasty and nutritious way to satisfy your sweet tooth. Watermelon, strawberries, blueberries, and melon are just a few great options that are perfect for summer!
Vegetables: Grilled veggies are a must at every summer cookout. For a quick and healthy treat, you can throw some zucchini, squash, or bell peppers on the grill. Not only will they taste great, but they'll be much easier to eat.
Tips for Eating with Dental Implants
While you can eat almost anything with dental implants, you still want to make sure you're cautious to avoid damaging your smile. That said, here are some tips to keep in mind:
Eat hard foods carefully (i.e., nuts, ice, popcorn kernels)
Limit your sugar intake
Practice good oral hygiene (i.e., brush twice a day, floss daily, rinse every day with an ADA-approved mouthwash)
Visit your dentist every six months for checkups and cleanings
As you can see, dental implants will allow you to eat all your favorite summer foods without any issue. Once your smile is all healed up, you can enjoy every delicious treat this season has to offer!
About the Practice
At LIC Dental Associates, we offer high-quality and comprehensive dental services the entire family can enjoy. Our goal is to help every patient achieve and maintain optimal oral health. For more tips on eating with dental implants, don't hesitate to reach out. You can make an appointment via our website or call (718) 530-6539.