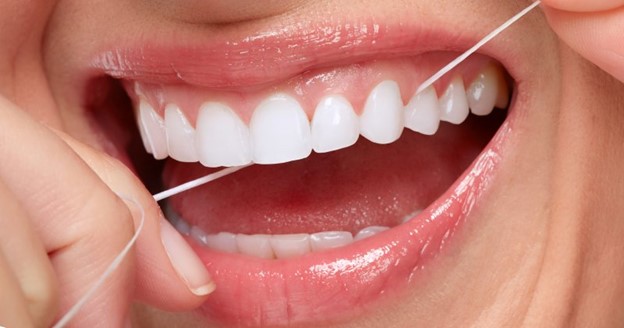 When people think about oral hygiene, the first thing that comes to mind for most is brushing their teeth. But flossing is just as important as brushing and shouldn't be an afterthought! That said, many people still skip out on this step entirely, increasing their risk for gum disease which can lead to all sorts of unfun problems. However, some people who do floss end up going about it the wrong way! Keep reading to learn more from your dentist in Long Island City about some of the ways in which patients incorrectly floss their teeth and how to correct them.
1. Flossing at the Wrong Time
Flossing is an integral part of any oral hygiene regimen, but it's actually most beneficial to your oral health if it's done right before bedtime. Your saliva flow decreases when you're asleep, so residual food particles can easily cause bacteria to form and your gums to become inflamed. That said, incorporating flossing into your nighttime routine is a smart idea.
2. Using the Wrong Type of Floss
There are different types of dental floss, and they all clean your teeth and gums differently. Generally, thinner material works best for tight spaces and mouths with lots of dental work. Conversely, a more fibrous string with larger surface area is better for patients with larger gaps between their teeth or periodontal issues. Also consider dental floss picks—these handy tools are great for accessing hard-to-reach spaces that traditional floss can't.
3. Going Too Quickly
Sometimes you might be in a hurry and feel tempted to rush through the flossing process but moving too fast means you aren't thoroughly cleaning your teeth! This also increases the chances of you injuring yourself. You should spend roughly ten seconds carefully and gently scraping each side of every tooth.
4. Quitting Because of Bleeding
Blood might seem alarming, but it's natural to experience some bleeding when you're flossing. In fact, bloody gums are often an indication that you need to floss more! It's a common symptom of gingivitis—so keep up the habit and floss regularly. After a few days the bleeding should stop, and your gums will feel much healthier.
5. Flossing Too Aggressively
If you're sawing and snapping the floss between your teeth, you're flossing too aggressively. This can damage your tooth enamel, harm your gums, and cause gumline recession. Instead, work the floss back and forth and apply firm but controlled downward pressure to reach the spaces between your teeth. Once it's in, slide the floss sideways and work your way up the tooth—don't saw at the base of it.
Flossing is just as important as brushing—but flossing incorrectly can sometimes do more harm than good while also failing to clear out lingering debris and protect your gums from gum disease. Knowing how to properly floss can ensure that the habit does its job and helps to preserve your beautiful smile.
About the Author
LIC Dental Associates proudly serves patients and families in Long Island City under the leadership of Dr. Ishwinder Saran and his incredibly skilled team of several other specialists. Dr. Saran received his dental doctorate from the Boston University Goldman School of Dental Medicine and completed his Advanced Education in General Dentistry at the Stratton VA Medical Center in Albany, NY. He is a member of several professional organizations including the American Dental Association and the New York State Dental Association. If you have any questions about the article or would like to schedule a visit, don't hesitate to contact the practice online or by phone: (718) 530-6539.