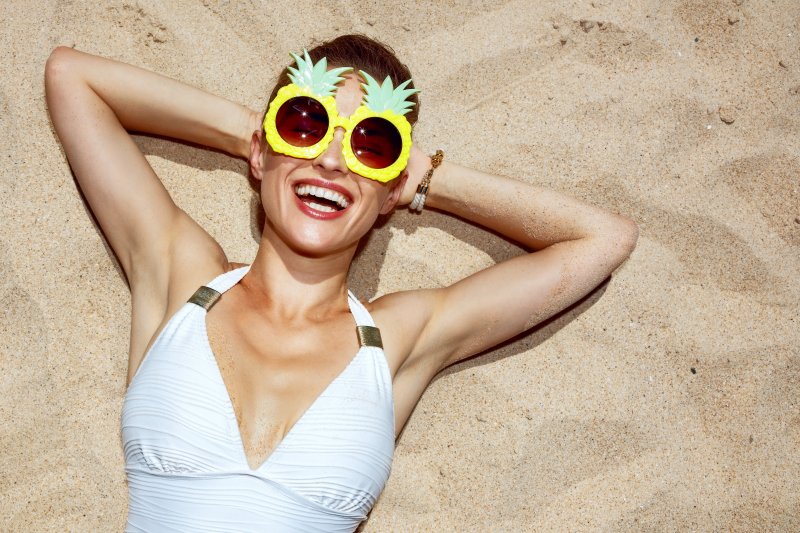 Having fun in the sun is one of the best parts of summer! You can hang out with friends and family or go out to meet new people for a good time. To make these moments more enjoyable, you can always consider enhancing your smile with cosmetic dentistry to show off new and improved pearly whites. But which procedure will be best for you? Keep reading to learn about three cosmetic dental treatments from your dentist in Long Island City!
Teeth Whitening
Our smile typically darkens due to age or staining over the years. If this is something that bothers you, you can address it with teeth whitening. You can conveniently and effectively brighten your pearly whites through either an in-office or at-home procedure. With the in-office option, your dentist will use medical-grade bleaching materials and a UV light to blast away any stubborn stains from your enamel. This can be done in a single appointment! If you want to achieve your smile goals at your convenience, then they can provide you with take-home whitening trays to get the same cosmetic results.
Dental Bonding
Do you want to brighten your smile but also have chipped or cracked teeth? One of the quickest ways to treat this is with dental bonding. This can both enhance your pearly whites by several shades as well as repair minor imperfections in your smile. Your dentist will use a composite resin to mold and sculpt your teeth into a more perfect size and shape. They'll then use a curing light to solidify your new and improved smile. While this procedure is usually done in one visit, you can enjoy the results for 10 years or more with proper dental hygiene.
Porcelain Veneers
If you have discolored, mildly damaged, or even misaligned teeth, then your most cost-effective option might be porcelain veneers. This treatment can offer the ultimate smile makeover by masking most minor imperfections, redesigning your bite and alignment, and providing a virtually permanent tooth whitening solution! Your dentist will first need to prepare the front of your affected teeth by removing a small portion of the enamel. Once they receive your final veneers, they can attach and cement them in place. With proper care, your smile makeover can last you up to 20 years!
Summer is a great time to enhance your smile with cosmetic dental work. Speak with your dentist if you're interested, and they'll be glad to discuss your options.
About the Author
Dr. Ishwinder Saran is passionate about delivering outstanding, modern, and comprehensive dental care for his patients. He received his dental doctorate from the Boston University Goldman School of Dental Medicine and continues to seek advanced training to improve his skills. He offers a large array of treatments—including in-office/at-home teeth whitening, dental bonding, and veneers—to improve your pearly whites! If you'd like to schedule a consultation for cosmetic dental work, visit his website or call 718-530-6539