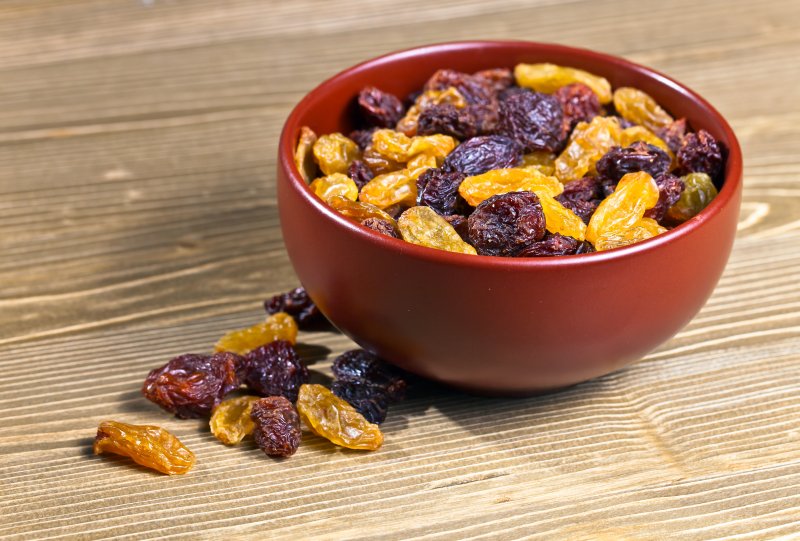 Cavities are some of the most common issues in dental health. Like most people, you've probably been told to brush and floss your teeth every day as well as to avoid sugary treats like candy and cake. But are there other snacks or drinks that can increase your risk of tooth decay? Keep reading to learn about three surprising cavity-causing foods from your dentist in Long Island City!
#1: Raisins
You've probably tried these dried grapes in cereals or trail mixes, which are packed with healthy fibers, vitamins, and essential minerals. They also provide health benefits, such as aiding in digestion, strengthening bones, and boosting your iron levels. However, they have a high amount of sugar content—almost the same as candy bars and sodas! Not only do they offer the best food for the bacteria in your mouth, but they're also sticky and can stay between your teeth for too long. This can allow the natural bacteria to eat away at your tooth enamel.
#2: Saltine Crackers
Whether you're enjoying a warm soup or dealing with a stomachache, adding saltine crackers to the mix is a nice way to feed your appetite. Although they contain very little sugar, they do consist of processed carbohydrates and starches, which are just as harmful to your enamel. Additionally, saltine crackers are munched into a fine powder, which will then cover every nook and cranny in your mouth. This can make it more difficult to brush and clean your teeth thoroughly.
#3: Alcoholic Drinks
Having an occasional alcoholic beverage on a Saturday night might make your time more enjoyable, but it can also negatively affect your teeth. While these drinks also contain starches, their primary issue is that they dry out your mouth. This interferes with your saliva production, which is crucial for washing away the bacteria in your mouth. Without this natural protection for your teeth, drinking alcohol can increase your risk of developing cavities over time. To prevent bacterial growth, it's highly recommended that you drink plenty of water to help keep your mouth moist.
While many foods can be detrimental to your dental health, it's always important to keep your smile safe with preventive care. Brush and floss your teeth every day, rinse your mouth often, and visit your dentist for routine checkups and cleanings for the best results!
About the Author
Dr. Ishwinder Saran is a proud affiliate of multiple organizations such as the Massachusetts Dental Society, the New York State Dental Association, and the American Dental Association. He earned his dental degree from the Boston University Goldman School of Dental Medicine and regularly seeks continuing education to keep his expertise up-to-date. He provides a wide range of comprehensive dental treatments, including checkups/cleanings and restorative care to treat and prevent issues like cavities. If you'd like to know more about foods that can cause cavities, visit his website or call 718-530-6539.