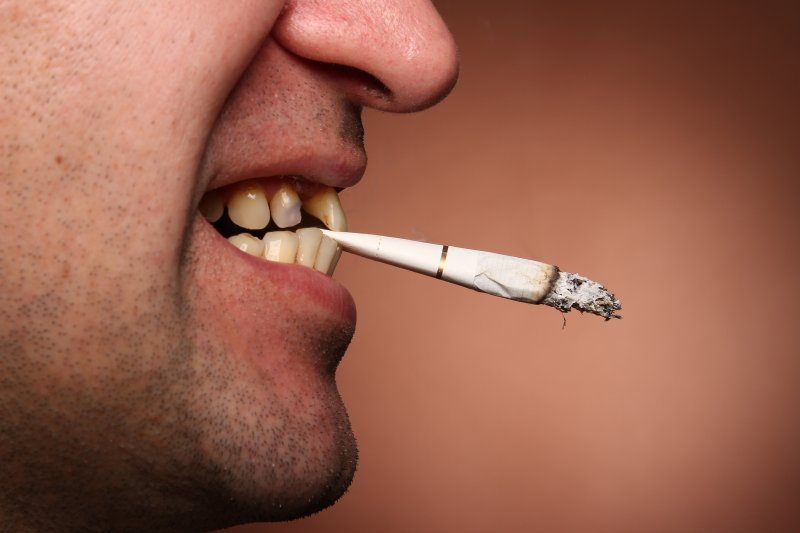 Practicing preventive oral care is not only for maintaining a bright smile, but to also protect you from more serious health conditions. One disease that's closely associated with your dental health is oral cancer. But what signs should you look for to avoid your chances of developing this issue? Keep reading from your dentist in Long Island City about the risk factors of oral cancer and how you can reduce them!
Risk Factors of Oral Cancer
Although many cases of mouth cancer are diagnosed each year, researchers are still unclear on the exact cause of it. However, experts have discovered several behaviors and conditions that can increase your risk, including:
Using tobacco products
Excessive consumption of alcohol
Exposure to the sun or radiation
Human papillomavirus (HPV)
People over the age of 45
5 Common Oral Cancer Symptoms
If you or someone you know might be at risk of oral cancer, then it's best to know how the disease can present itself. Be sure to visit your dentist right away should you detect or experience any of the following symptoms:
Red or whitish sores or patches on your lips, gums, tongue, tonsils, or lining of the mouth.
A lump or sore in your cheek or lips.
Difficulty chewing, swallowing, or moving your mouth.
Loose or weakened teeth.
Unintended weight loss.
How Can I Reduce My Risks?
Now that you understand the risk factors for oral cancer, you can begin practicing several crucial ways to minimize your chances of it. Firstly, make sure to avoid or quit smoking/chewing tobacco products, as these can irritate the cells in your mouth and lips. Reduce how much alcohol you drink, if any, and protect yourself from overexposure to the sun.
It's also essential to maintain a balanced diet as well as good dental hygiene to preserve your smile. For a more professional approach, be sure to visit your dentist twice a year or more for an oral cancer screening. Should they detect any developing issues, they'll be able to provide treatment before your condition worsens.
So, if you haven't gotten a dental checkup and cleaning in the past six months, now would be a great time to schedule a visit! Afterwards, you can feel confident that your smile and overall health are in great condition.
About the Author
Dr. Ishwinder Saran is passionate about delivering the best quality dental care for his patients. He earned his dental doctorate from the Boston University Goldman School of Dental Medicine and is a proud affiliate of the American and New York State Dental Associations. He provides a vast selection of advanced dental treatments, including dental checkups/cleanings and oral cancer screenings to keep you and your teeth safe and healthy. If you'd like to make an appointment, feel free to visit our website or call 718-530-6539.