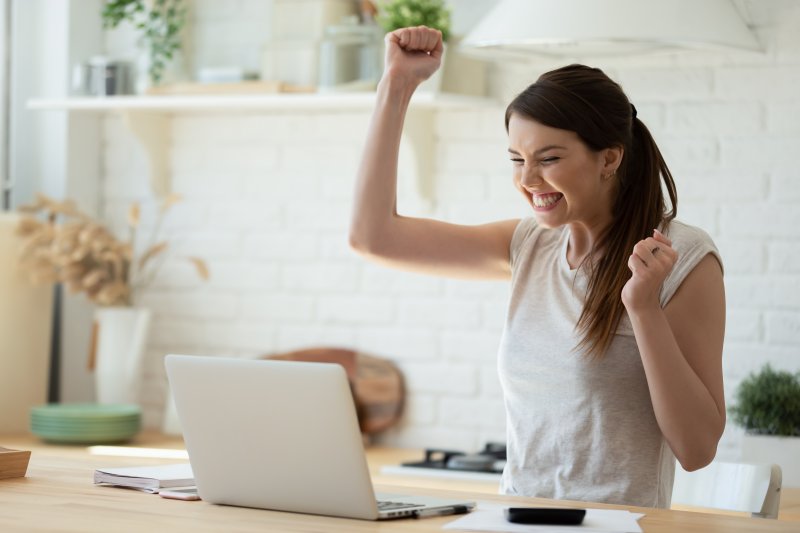 Are you excited to receive your tax refund this year? It can be thrilling to have the extra cash, and you might be tempted to buy big-ticket items right away. However, you should consider saving your funds for something more important in the long run, such as your smile! Keep reading from your dentist in Long Island City on why you should invest your tax refund in improving your dental health.
The Benefits of Good Dental Health
Even if you feel like your teeth are in great shape, it's always wise to devote some time and money for dental care. While you may brush and floss your teeth often, some oral conditions can develop and wear on you over time. If left untreated, they can cause discomfort or lead to other health problems, such as diabetes, heart disease, or oral cancer.
Other than preventing damage to your teeth, you can also enjoy multiple benefits from various dental procedures. Whether you need to fill in gaps with dental implants, or completely enhance your smile with veneers, your dentist can provide the treatment you need! Not only can these options improve your oral health, but they'll also increase your confidence and boost your mental well-being.
Helping the Cost of Dental Treatments
While there are many promising solutions and advantages of dental treatments, they tend to also be expensive for most people. Even those with dental insurance find it difficult to afford the necessary procedures, creating hardship and stress in the long run.
Investing your tax refund in your dental health can significantly help make the cost of treatments more convenient. You might be able to discuss a more flexible payment plan with your dentist to make the most of your extra money. More importantly, you'll be able to prevent more costly treatments later on by protecting yourself from serious health conditions.
Improving and maintaining your smile with dental care can be much less stressful with a tax refund. Speak with your dentist if you'd like to invest it in your long-term health, and they'll be more than happy to discuss your options!
About the Author
Dr. Ishwinder Saran is a proud member of the American and New York State Dental Associations, and the Massachusetts Dental Society. He graduated from the Boston University Goldman School of Dental Medicine and has advanced training in various dental procedures, including veneers and dental implants. He and his team offer a wide collection of treatments to help you achieve and preserve great dental health. If you'd like to know how you can invest your tax refund in your smile, feel free to visit our website or call 718-530-6539.