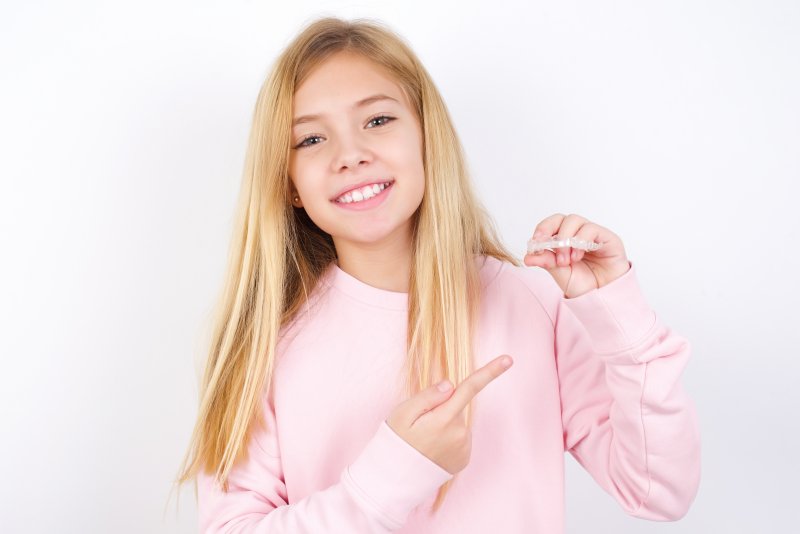 Now that you're committing to Invisalign treatment, you're well on your way to getting the perfectly straight smile you always wanted! While the results are exciting to look forward to, it's important to follow the 20–22-hour wear time. This usually requires a strict dental hygiene routine, which means you'll have to build certain habits to maintain good progress. Read on to learn five ways you can make the Invisalign process a much smoother experience!
#1: Reduce Your Snacking
Since you'll have to remove your aligners before eating or drinking anything (except pure water), it's a good idea to start limiting how often you snack. The longer you wear your trays, the quicker the treatment process will be. To avoid taking them off frequently, you can try eating fiber-rich foods—fruits, veggies, and nuts—or lean meats to maintain a fuller stomach throughout the day.
#2: Practice Cleaning After Each Meal
Before you get your Invisalign trays, you can always begin the habit of brushing your teeth after every meal. Whether you're at a restaurant or out with family and friends, practice brushing and flossing often so it becomes natural to you by the time you start the treatment. Once you're wearing your aligners, your cleaning routine will feel normal and comfortable for you.
#3: Create Your Dental Kit
To preserve your aligners and keep good progress in your treatment, you'll need to be able to clean at a moment's notice. Fortunately, there are travel-sized products—toothbrushes, toothpastes, mouth rinses, and flosses—for you to bring wherever you go!
#4: Collect Helpful Supplies
While your dentist will provide the aligners and storage case, you can always buy additional materials to help with the process. You can get orthodontic appliances like Pultool to help remove difficult trays. Since your teeth will have to grow accustomed to your trays, using OTC pain relievers can help minimize any sensitivity.
#5: Strategize Your Payment Plan
Invisalign is a worthwhile investment, and planning how you'll pay for it can help make it a stress-free process. You can ask your dentist if they accept dental insurance or if they can work with you on a financial plan. This can help you save money as well as avoid surprises!
Once you start the Invisalign treatment, you'll be ahead of the curve with the necessary habits to maintain great progress. Consult your dentist if you want to know other ways to make the procedure smoother to achieve your straight smile.
About the Author
Dr. Ishwinder Saran earned his dental doctorate from the Boston University Goldman School of Dental Medicine. He pursues continuing education to stay updated on the latest techniques and technology, so he can deliver comprehensive and high-quality dental care. Among the collection of treatments offered, he is also a Certified Invisalign Provider. If you want to know more about preparing for Invisalign, visit his website or call 718-530-6539.