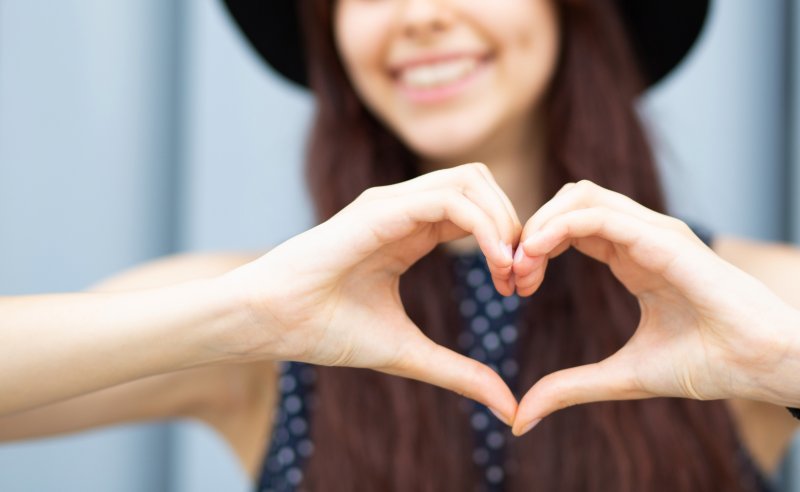 Periodontal (gum) disease is an infection of the gums that can usually be prevented by brushing twice and flossing once per day. Though many people grew up hearing about how important these oral hygiene steps are, 47.2% of people over age 30 and 70.1% over age 65 have this condition. The first stage of gum disease, which is called gingivitis, is easy to treat if caught early on. But, if it progresses into a worse infection called periodontitis, this can lead to gum recession, jawbone deterioration, loose teeth, tooth loss, and problems in other parts of the body. So that you understand the importance of taking care of your smile, read on to learn how gum disease affects your cardiovascular system and how to prevent it.
How Gum Disease Affects Your Heart
Gum disease is characterized by tenderness, redness, inflammation, and bleeding when you floss or brush. Though inflammation can help your body heal short team, chronic swelling can lead to conditions like atherosclerosis, which causes the veins to thicken or harden and may lead to a stroke or heart attack. Gum disease also raises your likelihood of suffering from a heart attack, stroke, or another serious cardiovascular event by up to three times.
5 Ways to Prevent Gum Disease
As previously mentioned, brushing and flossing are usually enough to prevent gum disease. Brush once in the morning and once at night for two minutes each time. Use fluoride toothpaste to strengthen your pearly whites and a soft-bristled toothbrush to prevent enamel damage. You should also floss at least once per day, preferably before you go to bed, to remove plaque and debris that can't be reached with a toothbrush. Other ways to protect your smile from gum disease include:
Don't use tobacco products – Those who smoke cigarettes are at least twice as likely to develop gum disease as non-smokers. This condition can also make it more difficult for your mouth to heal. If you need help quitting, ask your doctor, therapist, or dentist for resources.
Eat a tooth-healthy diet – Foods like fish, lean meat, low-fat or fat-free dairy, and fresh fruits and veggies are full of the vitamins and nutrients your smile needs to remain healthy.
Stay hydrated – Drinking water helps prevent dry mouth, which makes you more likely to develop gum disease. You can also chew sugarless gum, suck on sugar-free candy, or eat fresh, crisp fruits and vegetables to increase saliva production.
Attend checkups and cleanings – Biannual visits to the dentist allow your hygienist to thoroughly clean your teeth and your dentist to ensure that there aren't any gum disease symptoms that need to be addressed.
Taking care of your smile impacts more than just your pearly whites. By making a point of keeping your teeth looking and functioning their best, you'll be able to maintain a gorgeous grin and a healthy heart!
About the Practice
If you have oral health issues that need to be treated, LIC Dental Associates can help. Led by seven talented Long Island City dentists, they take pride in administering the care patients need to keep their smiles healthy and bright. If you're struggling with gum disease, they offer treatments like scaling and root planing, antibiotic therapy, and laser periodontal therapy to eliminate the infection and promote a healthy mouth and heart. To make an appointment with LIC Dental Associates or for more information on gum disease therapy, visit their website or call their office at (718) 530-6539.