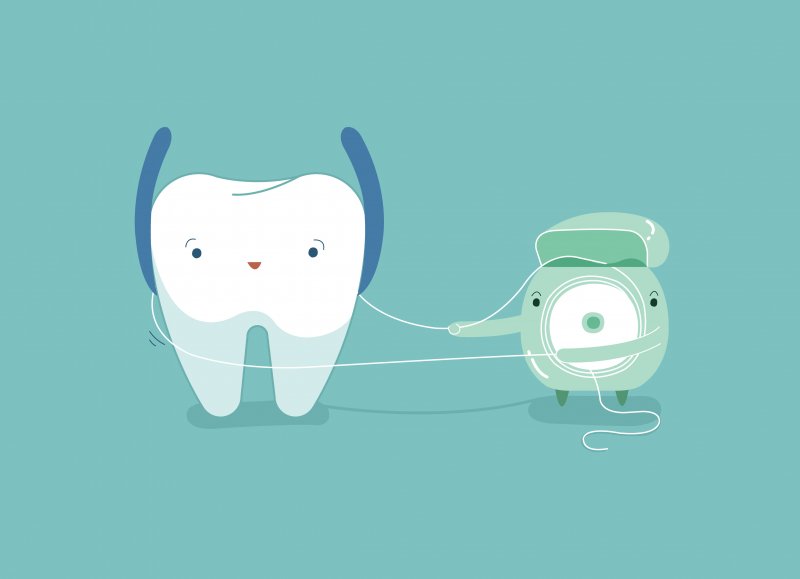 When you head to the dental office for your regular checkups, are you frequently told that you haven't been flossing as often as you should? Even though you wish there was a shortcut to avoid being told this, it doesn't exist. Flossing is an essential step in order to maintain excellent oral health. That's why it makes a great New Year's resolution. Read on to learn more from your dentist about why flossing is so important as well as find some tips to help you get started.
Why Is Flossing Regularly So Important?
Brushing twice a day helps you to keep your smile in excellent health, but it isn't good enough on its own. There are certain areas of the mouth that your toothbrush can't quite reach, even if you are a very diligent brusher. When you use dental floss, you are able to remove food particles, plaque, and bacteria from between the teeth and beneath the gumline. This way you can further reduce your chances of developing tooth decay and gum disease.
5 Tips to Help You Stay on Track
It is easy to put off flossing, so here are some tips to help you keep up with your goal:
Ask Why You Aren't Flossing
When you don't floss as often as you should, there ought to be a reason behind it. For example, if you are exhausted at night and forget to take the extra step to floss, try setting a timer to go off just before bed so that it doesn't slip your mind. If you don't floss because you don't like to, try a new way of flossing. You can find disposable flossers or floss holders that can help to make the job easier and more pleasant.
Set a Reasonable Goal
Chances are that you won't be going from never flossing to flossing daily overnight. Taking baby steps is key. Start out by flossing twice a week and gradually work your way up to flossing once a day.
Know the Risks of Not Flossing
If you don't floss, you are much more likely to end up with gum disease. When left to progress, this condition can leave you with gum recession, loose teeth, and even tooth loss. It is also linked to other issues in the body, like diabetes, heart disease, and preterm labor for pregnant women.
Remember That Bleeding Is Normal at First
It is possible that your gums will bleed if it's been a while since you last flossed. This isn't a sign that you should discontinue. It just means that the tissue between your teeth isn't used to being stimulated. After flossing regularly for a few days, this should stop. If it doesn't, this could mean that you have gum disease. Talk to your dentist so you can work on a solution.
Treat Yourself!
Changing up your normal habits can be a challenge, so allow yourself to have a little treat to congratulate yourself for all of your hard work.
Flossing is a must for your oral health. By getting started now, you can show off a healthier smile in 2022!
About the Practice
At LIC Dental Associates, Dr. Ishwinder Saran is proud to lead a team of six other skilled dental professionals all under one roof. With the combined skills of general and cosmetic dentists, a periodontist and implantologist, endodontist, pediatric dentist, and dental anesthesiologist, patients can get pretty much anything they need conveniently in one place. For more information or to schedule an appointment at their office in Long Island City, visit their website or call (718) 530-6539.