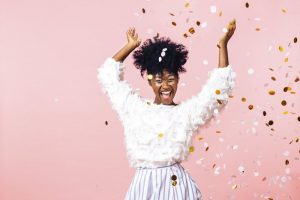 Now that it's January, have you made your New Year's resolutions yet? Many people use the start of a new year as an opportunity to make healthy changes in their life to reach personal goals. If you're looking for an easy but meaningful way to improve yourself this year, why not start with your smile? After all, maintaining great oral health can boost your confidence, appearance, and overall health! Read on as your Long Island City dentist shares four practical New Year's resolutions for a better smile.
1.) Get Two Dental Checkups This Year
One of the easiest ways you can improve your oral health this year is to commit to getting two dental checkups and cleanings. Even if your teeth look and feel fine, these regular visits allow your dentist to spot and stop all manner of oral health issues as early as possible or prevent them from developing in the first place! A little bit of preventive dental care every six months can save you a tremendous amount of time, money, and hassle for the rest of your life.
2.) Learn to Love Flossing
If you don't floss regularly, you're not alone. Researchers estimate that only about a third of the American population flosses every day. Flossing is essential because it's the only way to remove plaque and bacteria buildup from between your teeth! To help make flossing easier, try using waxed floss, pre-threaded flossers, or a Waterpik (all with the ADA's Seal of Approval). To help you remember to floss, try keeping it somewhere you'll see it every time you brush, such as on top of your toothpaste.
3.) Eat More Smile-Friendly Foods
If you're looking to get healthier or lose weight, you can do so while simultaneously improving your smile. Cutting back on sugary treats is a great choice for your overall health that will also dramatically lower your risk of cavities, gum disease, and oral infections. In place of sweets, try eating more low-fat dairy products, lean proteins, and fibrous fruits and vegetables to strengthen your teeth and gums.
4.) Break Bad Dental Habits
Do you chew on hard objects like ice, pen caps, or your fingernails when you're stressed or bored? Do you open packages, bags, or bottles with your teeth from time to time? These bad habits may seem harmless, but they wear away your enamel and can easily leave you with chipped or broken teeth. As you begin practicing better oral health habits, make a New Year's resolution to break bad dental habits as well! Be sure to keep scissors and other tools somewhere easy to reach and try chewing sugarless gum instead of items.
The new year is the best time to get a new smile! Try using these simple but effective New Year's resolutions to take charge of your oral health and improve your smile this year.
About the Practice
No matter what you want to improve about your oral health, LIC Dental Associates of Long Island City is here to help. Dr. Ishwinder Saran leads a team of highly trained specialists in order to provide a truly comprehensive menu of services all in one convenient location. Whether you need a simple checkup and cleaning or something more complicated like periodontal therapy, they can help you get your oral health back on track and achieve a beautiful smile. To learn more, they can be contacted via their website or at (718) 530-6539.