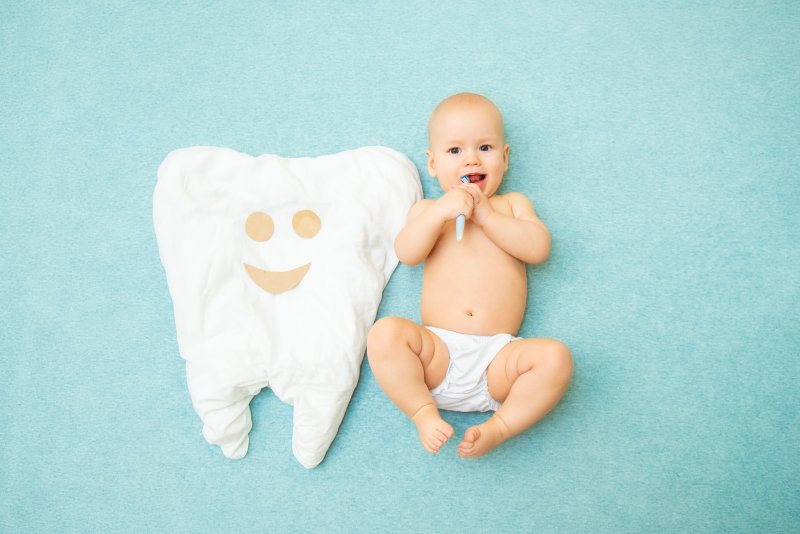 Your child is growing and developing right before your eyes. They are learning so quickly and you are making some unforgettable memories together. But when do you need to start worrying about their oral health? When should their first dental visit be? How do you prepare? What should you expect once you get to the practice? Continue reading to learn more from a pediatric dentist in Long Island City about children's first visits to the dental office.
When Should You Take Your Child to the Dentist?
You should start taking your child to the dental office for checkups once their first tooth appears and no later than their first birthday. As soon as your baby has his or her baby teeth, cavities are a possibility. By being protective of their smile now, they will be more likely to avoid oral health problems later on when they get older.
How Do You Prepare for Your Child's Dental Visit?
If possible, it is best that you ensure that your child is well-rested and not hungry before the appointment. This way, the process is more likely to be positive. You will want to bring a list of any medications that your child is currently taking so their dentist can be aware. Bring proof of dental and medical insurance to their appointment as well. If helpful for you, write out a list of questions that you have for your child's pediatric dentist so you can address them during the visit.
While it is difficult to prepare very young children for their first appointment, if your child is older, it is a good idea to talk to them about the visit ahead of time. Remember to stay positive and go over any worries that they have. A great way to do this is by reading children's books about going to the dentist so they can have an optimistic visualization.
What Should You Expect During Your Child's Dental Visit?
During your first visit to the dentist with your child, the pediatric dentist will examine their gums, jaw, and teeth to ensure that everything is developing how it should. They will educate on proper gum and tooth care for babies. They are also likely to demonstrate how to properly brush your child's teeth and give you tips so that you are able to assist them with ease in the future. At this point, you will have the opportunity to ask questions. If your child doesn't want to sit still or becomes upset during the visit, don't worry. This happens all the time when young children are introduced to new things that they aren't fully comfortable with yet. You and your child's pediatric dentist can work together to make your child feel more at home.
By establishing good oral habits when they're young, you can ensure that your child is on track towards having a strong, healthy, and happy smile!
About the Author
Dr. Michelle Ng is a board-certified pediatric dentist who has been practicing for over a decade. She graduated at the top of her class at the University of Texas Houston Dental Branch. She completed her pediatric specialty training at the world-renowned Texas Medical Center in Houston. For more information on pediatric dentistry or to schedule an appointment for your child, visit her website or call (718) 530-6539.