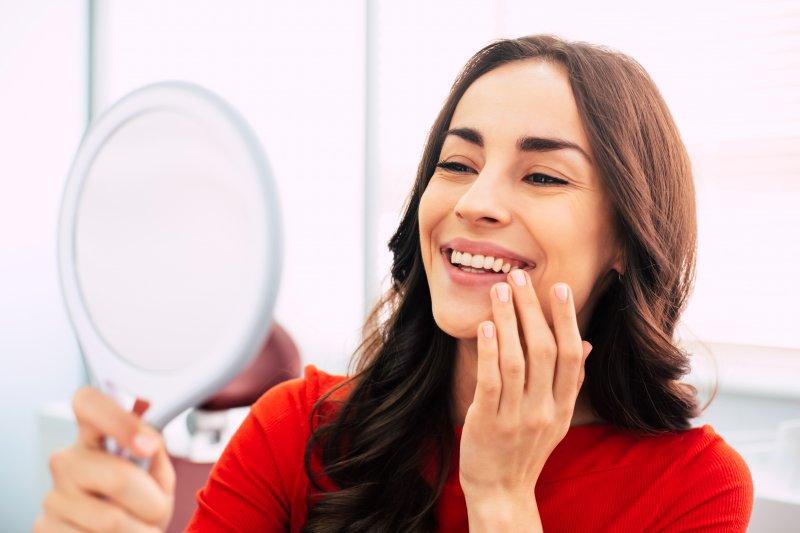 Did you know that roughly 70% of adults between 35 and 44 are missing at least one tooth? Plus, 26% of adults over 74 have lost all their teeth! While decades prior would require patients to opt for fake-looking dentures or forgo treatment altogether, patients today can choose durable, custom dental implants that are virtually undetectable. In fact, that is why 500,000 patients opt for this popular restorative procedure each year! If you are looking to restore your smile or improve your bite force, read on for five reasons why dental implants in Long Island City may be the best solution for you.
Reason #1: They Have a Remarkable Success Rate
While opting for dental implants isn't the only restorative treatment option, they certainly are one of the most successful. In fact, they hold an impressive 95% to 98% success rate and can last for 25 years! Conversely, crowns have an 80% success rate, dentures need to be replaced after 10 years, and bridges have a lifespan of 12 years. So, when it comes to durability and long-term success, dental implants are the clear choice!
Reason #2: They Help Preserve Your Jawbone
In addition to its remarkable lifespan, dental implants are also a unique restorative procedure because they are the only option that prevents bone loss. Not only will this preserve your jawbone, but it will also help maintain your facial structure which naturally deteriorates over time.
Reason #3: They Can Restore Your Biteforce
For patients with a compromised bite, pain-free chewing is a distant memory. While dentures can effectively breakdown food and prevent indigestion, their movement can often result in irritated gums and difficulty eating. Fortunately, dental implants are surgically placed directly into your jawbone, which results in maximum durability and a strong bite.
Reason #4: They Are Completely Customized to Your Smile
Long gone are the days of ill-fitting tooth restorations that are obvious and uncomfortable. Thanks to revolutionary advances in technology and dentistry, patients today can opt for dental implants that are completely customized to the size, shape, and color of their teeth. That way, they can restore their smile with virtually invisible treatment!
Reason #5: They Are Easy to Care For
With it comes to your oral care, prevention is key! While dentures require special cleaning solutions and extensive food restrictions, patients with dental implants can properly maintain them the same way they care for their natural teeth. By simply brushing, flossing, using mouthwash, and visiting your dentist regularly, patients can enjoy decades of strong, durable dental implants.
If you are looking to restore your smile and your bite, then there is no time like to present to talk to your dentist about dental implants!
About the Practice
At LIC Dental Associates, patients can expect high-quality, comprehensive, personalized care at their state-of-the-art office in Long Island City. Backed by their friendly staff, Dr. Ishwinder Saran, Dr. Hayley Bindner, Dr. Steven Bizzell, Dr. Michelle Ng, and Dr. Gordon Barnes use their impressive experience to help patients with everything from preventive care and Invisalign to restorative dentistry and dental implants! If you would like additional information on dental implants, don't hesitate to visit their website or give them a call at 718-530-6539.