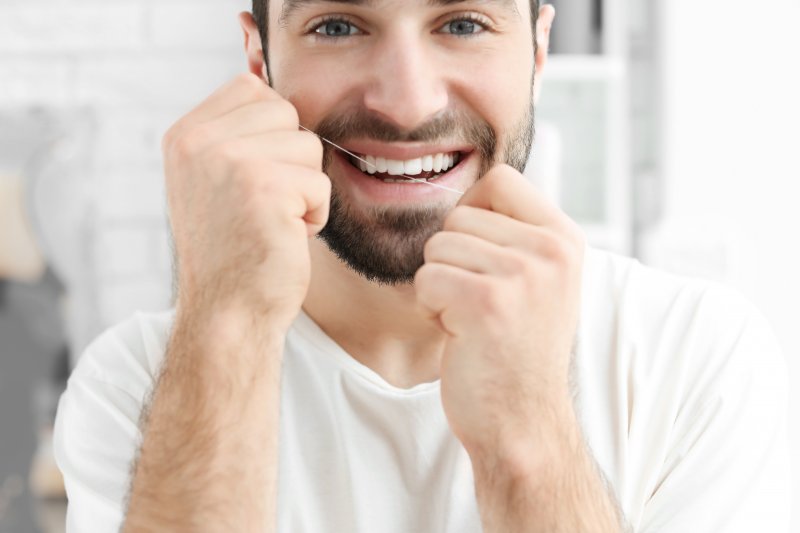 Regular dental checkups and cleanings are not possible right now. Why? One word: COVID-19. With dentist's offices closed throughout the country and seeing only emergency patients, you may begin to wonder what you should do to maintain your smile and prevent possible cavities or gum disease. Whether you've already established a normal oral hygiene routine or are looking for ways to improve, a dentist in Long Island City is pleased to offer helpful tips to ensure you receive a positive report when the dental office reopens.
Keep Your Toothbrush Clean
If you're prone to keeping your toothbrush in a drawer or putting a cover on over it, stop right now. These areas breed harmful bacteria and can be easily transferred into your mouth. Instead, let your brush air dry when you are finished using it. Until it's time to replace it or the brush head (every 3-4 months), make sure you're disinfecting the bristles regularly. You can use mouthwash, vinegar, or other methods to keep your brush clean.
Don't Forget to Use Mouthwash
Brushing and flossing are extremely effective and necessary parts to any good oral hygiene routine, but if you don't use mouthwash, you're forgetting a crucial step. Bacteria and other debris can be easily left behind on teeth and gums after you've brushed and flossed your teeth. Rinsing with 20 ml of mouthwash will flush all this away and keep your smile looking and feeling its best.
Make Sure Your Toothpaste Contains Fluoride
Have you looked at your toothpaste lately? Are you sure it contains fluoride? While most brands do, it's important that you make sure the one you're brushing with is working to protect your teeth from decay as well as strengthening your tooth enamel.
Choose Healthy Snacks
Snacking is easy to do while sitting at home all day. While it's best to minimize frequent visits to your refrigerator or cabinets, if you're going to snack on something, make sure it is healthy and good for your teeth and gums. Leafy greens, raw vegetables, fruit, and dairy are great alternatives to chips, candy, cookies, and other sugar and starch-filled products, all of which can cause tooth decay, gum disease, and cavities.
Don't let your first dental visit result in a negative report. Take the appropriate steps to keep your smile healthy. It will not only benefit you in the long run by avoiding additional dental problems, but your dentist will be pleased with the efforts you've made to make your oral health a priority during this time.
About the Author
Dr. Ishwinder Saran understands that right now is a challenging time for most individuals; however, no matter the current situation, oral health should remain a priority. When teeth and gums remain healthy, it proves beneficial for the body as a whole. Although he is unable to offer regular checkups and cleanings during this time, he and his team at LIC Dental Associates can provide helpful tips to give you the information and tools you need to improve your smile and avoid any unnecessary restorative treatments when you return to see us. To find out what you can do to maintain healthier teeth and gums, contact us at (718) 530-6539.