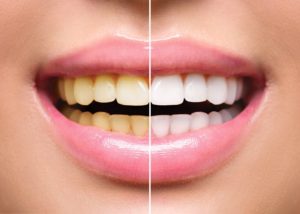 It can be a challenge to keep your smile sparkling clean. Even with regular brushing or flossing, there are plenty of ways our teeth can become yellow, gray, or brown over time. While a professional cleaning from your Long Island City dentist can brighten your pearly whites, you can prevent the discoloration in the first place if you know what causes it. Here are the top three factors that can stain your teeth and how to avoid a tinted smile.
Coffee, Tea, and Soda
Do you drink a lot of coffee, tea, or soda? These popular beverages are often brimming with sugary syrups, creamers, and flavorings that fuel tooth decay and encourage the buildup of a tough, yellowish substance known as tartar. Even diet soda and black coffee or tea can discolor your teeth, since their acidic nature weakens the enamel and allows dark-colored particles to take hold.
Thankfully, you don't have to give up your favorite drinks entirely to protect your smile. You can minimize their impact on your teeth by drinking them quickly and sipping plenty of water afterwards.
Chewing or Smoking Tobacco
Tobacco products are harmful to almost every part of your body, including your mouth. The tar and nicotine they contain stick to your teeth and quickly cause stubborn yellow or brown stains. More importantly, chewing and smoking tobacco products drastically increases your risk of serious oral health issues like gum disease, tooth loss, and oral cancer. Although it is by no means easy, the best way to protect both your smile and health from tobacco products is to quit using them.
Fluoride, Trauma, or Antibiotics in Childhood
Certain events early in life can cause your teeth to become gray or yellow later. Understanding these influential childhood factors can help you protect your son or daughter's smile as it grows, while a professional teeth whitening treatment from your dentist may be able to revitalize your own. You may have a discolored smile if your developing teeth were exposed to:
Too much fluoride, which can cause hypomineralization in the enamel known as fluorosis, which causes white spots on teeth.
Dental trauma, like a fall or sports accident that may have caused internal bleeding or permanent damage to the inside of the tooth.
Tetracycline antibiotics, which can severely stain a child's teeth if taken before age eight or taken by their mother in the later part of her pregnancy.
Knowing the main causes behind tooth discoloration can go a long way in preventing a yellow, brown, or gray smile. However, if you're unhappy with the color of your teeth, there are a variety of cosmetic treatments your dentist can use to restore your dazzling pearly whites.
About the Practice
If your smile isn't as bright as it once was, LIC Dental Associates in Long Island City, NY offers both professional in-office and convenient at-home whitening treatments to help your teeth shine once again. However, Dr. Ishwinder Saran and his talented team of dentists always aim to prevent discoloration and other oral health issues before they develop. They use the most modern dental technology and techniques to ensure you can feel as confident and comfortable as possible at every appointment. To learn more about cleanings or teeth whitening, feel free to contact them via their website or at (718) 530-6539.