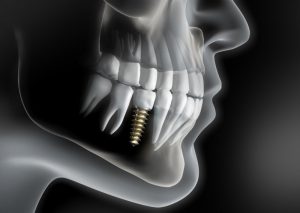 If you're missing one or more teeth, chances are you already know how frustrating it can be just trying to live your life. It can be hard to eat your favorite foods, sing your favorite songs, or even laugh with your friends without feeling self-conscious of the gaps in your grin. That's why there are dental implants in Long Island City to replace missing teeth. But how long do they last, exactly? That's what we're here to find out.
What Are Dental Implants?
First things first, it's important to know what exactly a dental implant is. There are three main components:
Implant: The implant itself is a small, screw-shaped titanium post that is surgically inserted into your jawbone to act as the root of a lost tooth.
Abutment: This is a metal connector that attaches the implant to the crown.
Crown: A crown is a ceramic, porcelain, or metal tooth that is attached to the abutment and helps your implant look and act just like a natural tooth.
How Long Do Dental Implants Last?
If you properly take care of your dental implant with regular brushing, flossing, and checkups with your dentist, the implant itself can last three decades or even longer, possibly even the rest of your life. The crown, on the other hand, is not designed to last nearly as long. Typically, crowns last 10 to 15 years, although excellent dental hygiene may extend the life of a crown beyond 15 years.
The location of an implant in the mouth is also a factor in its lifespan. Implants toward the back of the mouth are subject to more daily wear and tear than implants in the front of the mouth, which might cause them to fail more often.
What Can Cause a Dental Implant to Fail?
Dental implants generally have a success rate of more than 95 percent. However, there are a few factors that can cause implant failure. The major factor is smoking, since tobacco interferes with the natural healing process and may cause the body to reject the implant. Additionally, people with preexisting conditions, like cancer or diabetes, may have more trouble integrating with the implant.
Also, if you don't take care of your teeth and gums through brushing and flossing, you might contract gum disease. This is another huge factor that could cause your dental implants to fail.
Dental implants are a great way to replace missing teeth, but they aren't perfect. As long as you take care of them however, they can last a lifetime.
About the Author
Dr. Ishwinder Saran earned his dental degree from Boston University Goldman School of Dental Medicine. He has received extensive training in implant restoration, placement of implants, gum disease therapy, and socket preservation for future implants. To contact Dr. Saran at LIC Dental Associates, click here or call (718) 530-6539.