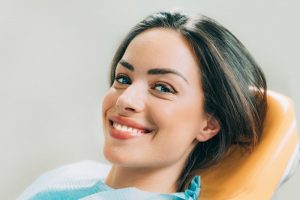 Seeing your dentist for routine checkups and cleanings is incredibly important to your oral health, but did you know that one of these appointments has the potential to save your life? In addition to checking for cavities, decay, and other tooth-related issues, your dentist in Long Island City also provides oral cancer screenings. While the number of cases of oral cancer continue to grow each year, it is one of the most curable diseases if caught early. Read on to see how your dentist screens for cancer and why it's vital to your overall health.
What is Oral Cancer?
Oral cancer is basically a type of melanoma (skin cancer) that develops in or around your mouth. You may be at a higher risk of being affected by this health issue if you:
Routinely smoke or use tobacco products
Heavily consume alcohol on a regular basis
Have experienced prolonged exposure to sun
Have a family history of oral cancer
Recently, research has shown that more people who don't exhibit these risk factors are being affected by oral cancer. These people have been diagnosed with HPV, a sexually-transmitted disease. Because this is a relatively new finding, research hasn't shown us a direct link between HPV and oral cancer.
What are the Symptoms of Oral Cancer?
One of the reasons why oral cancer screenings are so important is that the symptoms are often hard to detect on your own. That said, you should always be on the lookout for these common warning signs:
Red or white patches in your mouth
Sores that won't heal
Lumps, bumps, or growths
Changes in color of soft tissue
Difficulty or pain when swallowing
Pain in your mouth
Pain in your ears
What is an Oral Cancer Screening Like?
You may have even had an oral cancer screening before without even realizing it! That's because it can be performed in a matter of minutes during your routine dental checkup. Your dentist will visually check your head, neck, mouth, cheeks, throat, gums, tongue, and any other related areas for signs that may tip off oral cancer. After, they will feel along your jawbone and lymph nodes to ensure that there aren't any lumps or growths. If they do find a potential symptom, they may order a biopsy for further investigation.
Have you seen your dentist in Long Island City recently? Be sure to maintain your biannual dental visits as they will ensure your oral health and overall wellbeing.
About the Practice
At LIC Dental Associates, we have a team of 5 dentists who each bring their own specialties and background to our practice, allowing us to offer a wide-range of services. We never want to find oral cancer, but we are happy to provide you with your first step towards a healthy recovery. For any questions, we can be contacted through our website or by phone at (718) 530-6539.