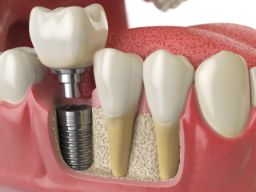 It used to be that the only ways to replace missing teeth were bridges and dentures. Then dental implants came along and were a complete game-changer for millions of people! Dental implants in Long Island City are one of the best ways to restore the appearance and function of your smile. They offer several important advantages over other options and help you move forward after tooth loss with your quality of life intact. Keep reading to find out how implants benefit you and get some great tips for maintaining them as long as possible!
How Do Implants Improve Your Quality of Life?
What distinguishes implants from other replacement options? There's one key difference: they replace the roots of your teeth.
This dramatically improves their stability and strength and also stimulates the surrounding jawbone to maintain it over time (as opposed to the bone loss that occurs with traditional bridges and dentures).
This is why implants improve your life in the following ways:
You can eat better – Traditional dentures only give you about 20% of your natural chewing strength, while implants restore about 70%. Being able to eat a wider variety of foods is not only more enjoyable but also adds to your general health.
You're more self-confident – No one will know you have dental implants, and you won't have to worry about embarrassing slips during a meal or conversation the way you might with dentures.
You maintain the appearance of your face – Since your jawbone won't be lost, the shape and structure of your face won't "collapse" over time.
Ultimately, all these things come together to help you enjoy your life more!
What Kind of Foods Can You Eat With Dental Implants?
Here are just some of the foods you can enjoy with dental implants:
Steak
Corn on the cob
Popcorn
Crunchy fruits and vegetables
Nuts
However, don't forget that the dental crown or bridge that's attached to your dental implant is still subject to wear-and-tear, so you still want to chew these foods relatively carefully.
How Can You Care For Your Implants Over the Long-Term?
Dental implants are a wonderful investment because they can last several decades (or even a lifetime) when they're properly maintained. Here's how to care for your implant:
Regular checkups – Checkups allow a dentist to monitor the bone levels around your implant and also catch any potential problems when they're small.
Maintain good oral hygiene – Implants can't get cavities, but the gum tissue around them must be kept clean and healthy to provide proper support.
Use hygiene aids – The right tools and hygiene aids can make your oral hygiene routine easier and more effective. You might benefit from an electric toothbrush, interdental brushes, or an oral irrigator. Experiment to find what works for you.
Once you experience the benefits of dental implants, you'll wonder why you didn't do it sooner!
About the Author
Dr. Ishwinder Saran is a general, cosmetic and restorative dentist who is committed to providing outstanding dental care to patients of all ages. He often recommends dental implants because he's seen firsthand how they restore a patient's quality of life after tooth loss. If you have any other questions about dental implants in Long Island City, he can be reached via his website.