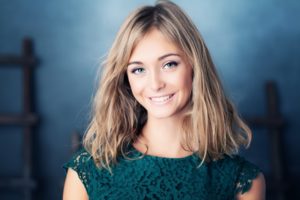 When you think of visiting a dentist, you should think of comfort, positive experiences—even feeling right at home. If you don't you haven't visited a dentist that offers laser dentistry in Long Island City. This modern technology will change how you view visiting the dentist, how it feels to get your treatments and procedures, and even opens doors for you to receive more precise dental care. Learn more about laser dentistry and how you may be able to benefit from it in this week's blog post!
All About Laser Dentistry
Laser dentistry has been dentists in recent years to substitute the need for uncomfortable dental drills, painful scalpels and other more abrasive dental practices. Instead, laser dentistry uses short, high-energy, focused light beams. This may still sound uncomfortable for some patients still, but lasers allow for much, much more comfort among many other benefits. In fact, your dentist will opt for using their dental laser rather than a traditional dental tool whenever it's appropriate.
Modern Laser Dentistry Can Be Used More Than You Think
As mentioned above, your dentist will choose to use a laser over an abrasive dental tool every chance they get. Your dentist may be able to use lasers during these dental treatments and procedures:
Cavities and tooth decay.
Detecting tooth decay.
Comfortable periodontal therapy.
Excellent antibacterial assistance.
Rapid healing times.
Increased accuracy when cutting and treating issues.
Hardening of cosmetic bonding and gels.
Canker sore treatments.
Disinfecting the root canal affected area.
Your Dentist Offers LANAP & LAPIP Treatments
You already know that dental lasers are great—but they are especially awesome because they allow dentists to work more accurately and quickly when it comes to gum health issues, like periodontal disease. Gum health lays a big role in whether your smile will last for a lifetime or not, so when you have periodontal disease, it needs to be treated effectively and sooner than later.
Two of the most popular treatments are the Laser Assisted New Attachment Protocol (LANAP) and the Laser Assisted Peri-Implantitis Protocol (LAPIP). Both of these treatments allow our team to improve oral health quickly and comfortably. LANAP allows your dentist to repair areas of the smile that have been damaged with your own natural tissues while LAPIP still repairs areas affected by periodontal disease, just in a slightly different way.
If you would like to learn more about LANAP or LAPIP procedures for your smile, you can simply call your dentist for assistance!
---
About Our Office
Here at LIC Dental Associates, we want to provide excellent dentistry and that all starts with patient comfort. We also care about convenience and your time, so we only offer the most advanced ways to receive your dentistry to get you in and out of the office quickly! Call us today to learn more about how we may help your smile.