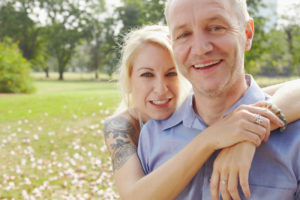 Dental Implants in Long Island City offer something different than other options in tooth replacement. They rebuild your missing tooth/teeth from the root up to provide a sturdier, longer-lasting method of completing your smile. Of course, this procedure is also considerably more complex than other treatments, which means dental implants come at a higher cost. The total price of your dental implant procedure will vary based on several factors — but whatever it is, know that dental implants are well worth the investment.
Factors Affecting Dental Implant Cost
The only way to learn just what you should expect to budget for an implant procedure is to schedule an appointment with your implant dentist. We will evaluate your oral health and consider any particular needs you have to give you a precise estimate for your dental implants.
The factors that may affect what you'll pay for dental implants include:
Preparatory procedures: If you have been missing teeth for a longer period of time, you may need to have a bone graft performed before we can place dental implants. Plenty of healthy bone structure is required for the implants to successfully bond with the jaw — and a bone graft or sinus lift can increase the odds of implant success. Additionally, you may need to have teeth extracted with socket ridge preservation to keep the site sturdy for dental implants. The cost of these procedures adds to the price of the treatment.

How many implants you need: Of course, the total number of implants that will be placed impacts the cost of your procedure. Each implant is priced individually, and the cost of the crown, bridge, or denture that is placed on top will also be included in the total.

Materials: Most dental implants are made of titanium, but patients with metal allergies or sensitivities may need ceramic or zirconia implants. Alternative materials cost more.

Location: Where in the mouth the implants will be placed influences the cost. Those located in the front of the smile require a more complex approach due to cosmetic concerns, and thus cost more than replacing molars or premolars.
Make an Investment in Your Smile
No matter what dental implants cost, they are worth their weight in gold. It can be tempting to go with the cheapest option, but there is nothing more important than your oral health! Consider the following advantages of dental implants when you are wondering whether they are worth it.
Implants restore your ability to eat comfortably, smile confidently, and speak clearly.

Nothing rebuilds your natural tooth structure like dental implants.

Dental implants stabilize the jawbone to promote better oral and overall health.

When cared for properly, dental implants can last for decades.
Don't let the price of dental implants scare you away! There is a reason implants are becoming the most popular option in tooth replacement. Learn how you can invest in your smile by visiting our office to discuss implants.
About LIC Dental Associates
The team at LIC Dental Associates offers excellence in implant dentistry, from implantation to restoration and follow-up care. To schedule an appointment with your dentist in Long Island City, we invite you to contact the office at 718-530-6539.