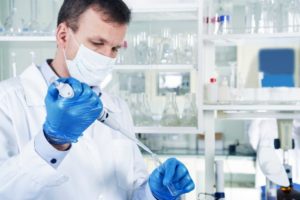 Over the past decade, doctors and dentists have more reason to believe that your oral health is indicative of other aspects of your overall health. In fact, the health of your gums can directly impact your risk for far more serious health conditions, including heart disease, stroke and diabetes.
And the evidence keeps coming in. As more research continues, scientists have discovered a link between periodontal disease and heart disease. Luckily, medical professionals can become better equipped to catch and treat early signs of heart disease based on the health of your gums. Keep reading to learn the connection as told by your dentist in Long Island City.
The Role of Bacteria and Inflammation
Scientists believe heart disease and periodontitis share a common factor: the bacteria that causes both. The same bacteria that causes gum tissue to become infected also causes inflammation, which is a common symptom of periodontal disease and cardiovascular disease. When the barrier between the gums and underlying connective tissue come apart, bacteria can easily enter the bloodstream.
When bacteria enter the bloodstream, it can travel to any other part of the body and trigger inflammation. This can lead to the formation of arterial plaque. The same plaque that's found on your teeth can also form in your arteries and narrow or even block them. This can cause a heart attack or stroke to occur.
Catching the Signs of Periodontal Disease
The biggest danger of periodontal disease is its title as the "silent killer." It's often difficult for patients to recognize gum disease before they have it because the symptoms are not easily noticeable. However, the instant you notice signs and the sooner you get to your dentist in Long Island City, the better chance you have for treating and managing your periodontal disease. These signs include:
Persistent bad breath
Sores inside the mouth
Bleeding while brushing, flossing, or eating hard foods
Red, swollen, or tender gums
General pain in the mouth
Loose or separating teeth
Treating and Avoiding Periodontal Disease
To treat periodontal disease, your dentist will likely perform scaling and root planing. These methods of deep cleaning clean all the way down to the roots, helping you regain your smile smoothly and effectively.
To avoid these treatments, it's important to practice daily at-home oral care. This includes brushing twice a day with a fluoridated toothpaste and flossing daily, ideally before bed. Since gum disease is so difficult to catch early, you'll also need to visit your dentist in Long Island City every 6 months. They have the tools necessary to catch and reverse gum disease before it becomes periodontitis.
Don't put yourself at risk for more serious disease by skipping your dental visits. Schedule an appointment with your dentist today for an examination and cleaning!
About the Author
Dr. Steven Bizzell studied clinical laboratory medicine during his undergrad studies before earning his Doctor of Dental medicine from the University of Louisville School of Dentistry. After serving in the U.S. Public Health Service as a dental officer, he went back to school to pursue a specialty in periodontics. To learn more about his dental treatments and practice, contact him at (718) 530-6539 or visit his website.