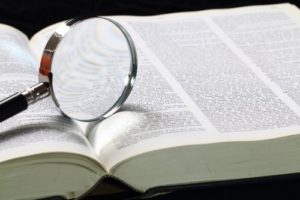 Dental implants in Long Island City are amazing! These tooth replacements are secure in the mouth, and you can care for them as if they were your natural teeth. They even help to preserve the structure of your jawbone, making it possible for your face to maintain its beautiful shape. The benefits of dental implants go on and on, but do you understand exactly what implants are? When you're researching them, you might come across a lot of terms you don't understand. Your dentist is here to offer a quick primer on some key implant-related phrases and words you should know.
Implant Materials
Titanium: The most common material used for dental implants. It is durable and lightweight, and few people are allergic to it.
Zirconia: A white non-metal substance that may be used as an alternative to titanium. However, it tends to break easier than titanium.
Ceramic: Hardened clay that may be used to create implants for people who are allergic to metal.
Implants and Their Parts
Implant: A small post, usually made of titanium, that your dentist surgically places into your jaw. It bonds with the mandible (jawbone) and supports one or more artificial teeth.
Endosteal implant: Your dentist uses plates, screws, cylinders, or blades to insert an implant directly into the jawbone. This is the most common type of implant.
Eposteal implant: Less common than endosteal implants, these rest directly on the jawbone. They may work well for patients whose bones are at risk of weakening.
Subperiosteal implant: Implants wherein the post protrudes above the gum line.
Abutment: The small piece that is attached to the top of an implant after the implant has had a chance to bond with the body. The artificial tooth then gets attached to the abutment.
Crown: A custom tooth-shaped cap, often made of porcelain. A crown usually fits on top of an existing tooth, but it may also go over an implant's abutment.
Other Important Terms
Osseointegration: The process that enables implants to bond with your bone. This helps your face to maintain its structure and ensures that the implants stay put.
Dentures: A common way to replace missing teeth. Traditional dentures sit on top of your gums, but dentures that snap onto implant abutments are also available.
Abutment teeth: The teeth adjacent to a gap in a person's smile. They may be used to support a dental bridge
Still Confused?
All of the implant-related vocabulary can seem a little overwhelming, but you'll master all these terms and their meanings over time. Plus, if you have questions, your dentist is always a fantastic and reliable resource. Write down any concerns you have about implants before your appointment so you're prepared to get the answers you need.
Dental implants in Long Island City are a fantastic way to complete your smile. Understanding the terms related to them can give you confidence as you embark on your implant journey.
About Our Practice
Dr. Ishwinder Saran and the rest of the team at LIC Dental Associates are happy to provide comprehensive dental care to their patients. Dr. Saran is an expert in dental implants and will gladly answer any questions you have about them. You can contact our office at 718-530-6539.