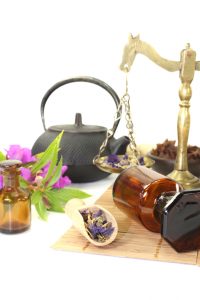 Even if you've ever heard of the set of disorders known collectively as Body Dysmorphic Disorders (BDD), you're unlikely to include excessive teeth whitening on that list, but in recent years, an increasing number of dental practitioners find themselves intervening with patients who continue teeth whitening no matter how much damage they do. Over whitening is the leading cause of pain, dental damage, and health concerns related to teeth whitening, but whether you're just starting to whiten or still aren't happy with your results, a visit to your Long Island City dentist before making any whitening decisions could save you a lot of pain in the long run.

Dangerous At-Home Whitening Methods
Almost anything that will whiten teeth also damages tooth enamel or soft-tissue. Some of the most common oral health concerns involving at-home whitening include:
Soft-tissue damage – Peroxide is one of the main ingredients in almost any tooth whitening product, but it works through oxidation. Rotting fruit, rust, and the green hue of the coppery Statue of Liberty, are all examples of oxidation. Peroxide's oxidizing effects on tooth enamel c remove stuck on stains, but the same oxidation damages soft-tissue over time. That's why dentists recommend custom application trays that keep the whitening treatment away from gums. Swishing peroxide, using peroxide mixed with water, vinegar, or toothpaste may have harmful long term effects on soft-tissue.
Acids – Malic acid and citric acid found in fruits like lemons and strawberries have long been used to bleach hair, teeth, and skin. These popular home remedies are effective when used sparingly, but long term use or misuse of these sugary acidic whiteners increases risk for tooth decay.
Abrasives – Baking soda, salt, and other abrasive materials can be effective at removing surface level stains, but they may also remove enamel.
Excessive brushing – Increased brushing especially with whitening toothpastes that contain high levels of peroxide damages or reduces enamel. The most common mistake made by excessive brushers is brushing directly after meals. Following the consumption of foods a drinks, teeth are more vulnerable. Drink plenty of water and wait at least 20 minutes following eating or drinking before brushing to ensure your dental care doesn't do more harm than good.
Best Home Remedies for Brighter Smiles
Home remedies may not be the best option for teeth whitening, but if you're interested in more natural whitening alternatives, you might consider the following, after discussing your situation with a dental professional:
Apple cider vinegar – Dilute the vinegar in a 50/50 water solution and mix with baking soda or toothpaste and use to brush teeth. Done once a week, this solution can be an effective, natural whitening option.
Sage – This delicious herb doesn't just make spaghetti taste great. It has been a long standing herbal remedy for tooth discoloration. Use ground sage mixed with toothpaste or a little bit of water to brush teeth once a day for about two weeks. You should see a significant improvement in your dental coloring.
Licorice root – Chewing licorice root has been a folk remedy for countless illnesses and is still used in some places as a toothbrush. Dating back to early African, Chinese, and even Babylonian civilization, this teeth whitening method may not be research verified, but it's essentially harmless if not the most effective.
Professional Teeth Whitening Options from LIC Dental Associates
For best whitening results, always consult your Long Island City dentist. We can help you determine the root cause of your dental discoloration, and recommend the safest, most effective professional whitening options to get your teeth looking their very best. We offer a variety of in-office and at-home treatment options to meet any teeth whitening needs.
Find Out More
Interested in finding out more about possible dangers related to home teeth whitening remedies or ready to schedule a teeth whitening consultation at LIC Dental Associates, contact our friendly team today.